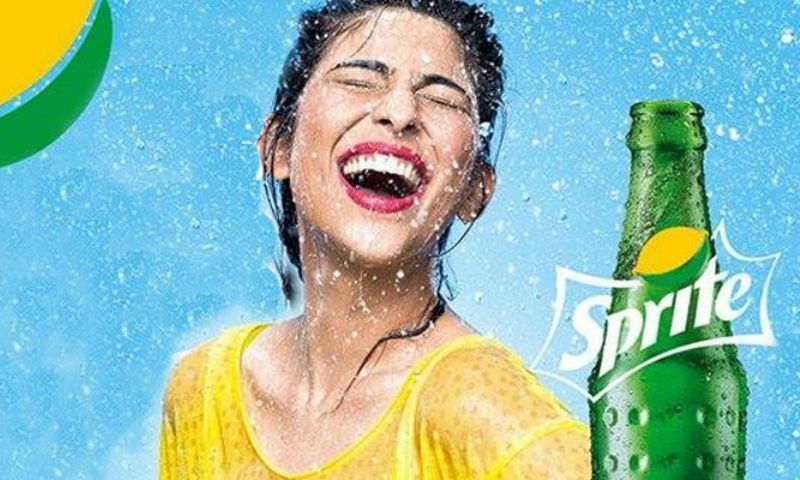 These creative ads were built on consumer insight, message was clear and most importantly the execution was perfect.

The year 2014 marked an explosion of social media gimmicks, BTL tactics and innovations in advertising to create hype about products. The most effective campaigns were the ones that kept their ideas simple and personal.
These creative ads were built on consumer insight, the message was clear and most importantly the execution was perfect. The brand communications – be it a biscuit, home appliance, milk or mattress – forced us to re-evaluate our decisions in life; some did it with a heavy dose of emotions (Zara Sochiye) and others were more quirky and fun (Djuice 'can't stop sharing' campaign).
Our list might help you to forget the pain you felt one a certain brand claimed 'ab gora hoga Pakistan' (as if we have nothing else to do and a change in skin colour) or when a loony family (consisting of more than a hundred people) clad in shaadi clothes danced over a ghee ka dabba.
Here are top 10 ads that made it to our everyday chai-time discussions (and no we did not dance on the roof with Ali Zafar at the time.)
---
Kenwood
Creative house: Arrey wah
Tagline: Khush Raho
I never thought another brand could create magic that Molty foam created with its 'Nanhi pari' campaign but Kenwood was successful in creating a communication which was close to it in terms of emotional appeal. The director Zaheeruddin and production house IDCreations created a short film showing different relationships and how they coped with their imperfections.
Kenwood didn't claim to be perfect but then the brand emphasized that nobody is perfect but still you learn to live together and that's the relationship (presumably) Kenwood wants with its consumers.
---
Dairy Omung
Tagline: Qudrat sa shafaaf
Agency: JWT
That Dhoop Kinarey music was enough to make me go all teary-eyed. The ad is a simple slice of life one showing a normal Pakistani household with the mother giving everyone milk (or its alternatives), dad going to work and dada phoonkofying on his children. The concept is simple but done well by the experienced ad director Asim Raza.
But the Dhoop Kinarey music added lots to this 30-secnd commercial. It reminded me of the two Babas in the serial (Zoya and Dr Ahmer's) and their relationship with their offspring and the Omung's TVC takes a different angle from there on.
---
Djuice Free Facebook
Tagline: Can't stop sharing
Agency: GMA
The creative department's quirky take on Facebook likes and shares is something their target audience can relate to and they've played on Consumer insights who're obsesses with social media to an extent that they don't have a normal 'social' life any more.
The visuals are crisp, catchy and there are no awkward friends lurking in the background looking out of place. Everyone's expressions are spot on (especially the dude who refuses a used napkin). But whatelse can you expect when the ad is directed by the maestro himself Saqib Malik. So, if I was to choose one telco campaign this year, it would be this one. It would resonate well with the target audience.
---
Coke: Open happiness campaign
Tagline: Share a Coke
Agency: Soho Square
The whole campaign by Coca Cola was absolute win. Their PR team played their part effectively by sending share a Coke bottles to all the opinion leaders who then shared it on social media. They even held a BTL activity malls in metros where one could get customized Coke bottles with their name or their friend's name.
The TVC or rather a series of TVCs itself were simple and effective dedicated to different relationships like Friends and parents. The overall campaign idea had potential to become an exemplary integrated marketing communication and it did. They even made a Portrait video of their campaign and the animated video was rather cute.
Their recent TVC Chalo saath khaaein has been done before and like rest of the ads in this list spreads a smile across ones facet.
---
Nishat linen
Tagline: The Fabric of Pakistan
The tagline is a bit too generic and so is the TVC – young girls having fun – but the music and editing is crisp. Their TVCs may not be different and trendsetters but they serve their purpose. The ads have taken me to their store twice. And I was told in all my advertising classes that if a communication is able to persuade one to take an action then it is termed as effective advertising.
So yes, Nishat's TVC can be termed one of the best ads of 2014. More importantly it's really nice to look. I end up seeing the whole ad whenever it airs.
---
Candi: Khaas mithaas
Tagline: Candi Mein woh khaas mithas hai jo kisi aur mein kahan
Agency: Spectrum Y&R
The ad might be old but Candi has stuck to it this year as well and a friends' reunion can rarely go wrong. The out-of-college people, who're earning and have been promoted to the status of decision-makers, get sentimental with this TVC. It strikes a chord with them and if a brand is successful in doing that then it does eventually creep into the grocery list of the audience because that's the brand name they tend to remember.
By using current heart throbs Hamza Abbasi, Adeel Hussain and Ainy Jaffri and perfect execution; Candi manages to ceate a special place in the target audience's heart and mind.
It was also nominated in the 2014 Confectionery and Snack category.
---
Cadbury: Ab dil ki suno
Tagline: Dil jo keh raha hai suno
There quite a few reasons why this ad makes me feel all warm and queasy (in a butterflies-in-my-stomach way). The jingle is soft but not boring enough to induce sleep. Nimrat Kaur is brilliant in ads and her expressions add a lot of a depth, even to a half-a-minute communication.
They've moved away from the celebrating with dairy milk positioning and have made it broader and strengthened the brands appeal. Dairy Milk now tells you to follow your heart. Be free. And enjoy the moment (preferably with Dairy Milk).
There were quite a few me-too brands that had gone that line of celebrations and festivals so Cadbury decided to differentiate itself and came up with his heartwarming communication. Moreover, the campaign idea can be translated over various media (print, electronic, digital and outdoor or experiential), is timeless and creates a bond with the target audience.
The only down side is that they've used an older couple which may confuse the primary target audience of Cadbury Dairy milk which is basically teenagers and young adults between age 13 – 22, but Dairy Milk has been targeting the older generation in their TVCs for quite some time now. They had Hina Dilpazeer, Hamza Abbasi and a married couple in their previous TVCs.
The bad news is that Cadbury ads follow standardization so they are usually made in India with Indian celebrities and run across South Asia while the main campaign idea 'Free the Joy' is Cadbury's global positioning.
---
Sprite Meesha ad
Tagline: Pyas Ki Waat Laga!
Creative agency: Soho Square
t was a hot summer day with sweat trickling down my forehead when I first saw Meesha having fun in the sun with water splashing all around. What I wanted to do next was jump right out of my window and into that big bad ocean but that wasn't possible so what I could do instead was to have a chilled Sprite.
The brand recall was immediate as Sprite became top of mind and so was brand retention because it became talk of the town, according to various advertising forums and social media. Meesha is all the rage with her undeniable vocal qualities and acting skills (she was the only bearable one in Waar) so the creative team was spot on with their celebrity selection and Ali Azmat's song.
The concept was clear and fresh but seasonal. One would dive under the blankets and hate the brand forever if they tried to lure us by showing a pretty girl freezing herself to death with water sports and thandi Sprite (that's the impact of weather). Hence, the brand moved to its earlier campaign idea 'Mirchi pe Sprite ka tarka'.
---
Zara Sochiye: Utho beta
This was probably the most effective and goose bump inducing ad of the year. The slightly twisted childrens poem 'Utho beta' and targeting the elders instead of kids was an eye-opener. The creative head behind this TVC certainly had his Eureka moment and most importantly at right time when the whole nation has become sensitive about education and children.
'Zara Sochiye campaign has been the most talked about campaign in advertising circles. Its only shortcoming is that it is associated with a certain channel and isn't seen often.
---
Moltyfoam
Agency: BBDO
Tagline: Work that works for all
The communication might be old (released in 2013) but it is gold (sound cheesy but it's the truth). And it may not be the best there is but the initiative and the voice over certainly is. Providing a good night's sleep to labourers who ensure we live peacefully in well-constructed homes do need a peaceful night themselves especially when they are away from their families.
The communication was nicely done in a documentary style. I just hope it would have had better reach with more television spots. Right now it seems to be revolving on social media only.
Read: BBDO and Moltyfoam win hearts with their campaign
It is disappointing that only one telco TVC made it to the list whereas they form the largest chunk of advertising slots for past five years. Ufone ads have lost their wit. Mobilink tried to follow Ufone but lost the plot completely and copied the entire concept of India's
Warid, Zong and Telenor (and so are Mobilink and Ufone) are producing ads left, right and centre; one for 3G, one for their easy paisa lookalike, one for their sub brand targeted to youth (Djuice and Zong Circle), one for the main brand and of course the mandatory corporate TVC for building brand equity.