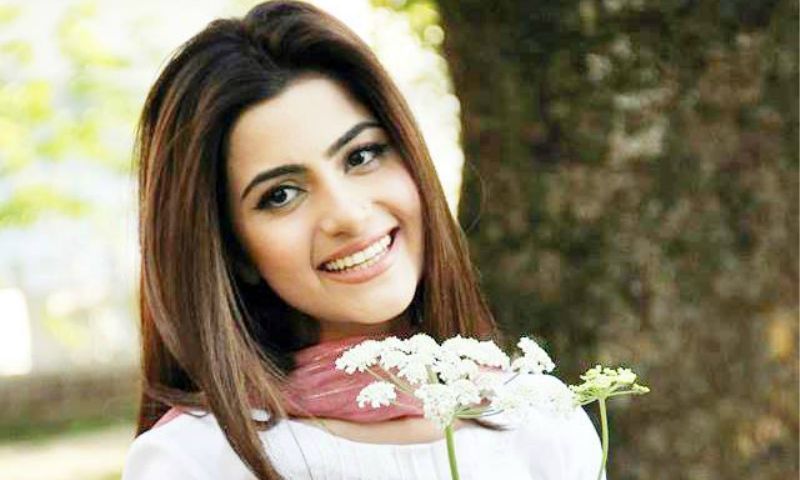 'I think you play a bit of yourself in every character': Sohai Ali Abaro

When she appeared in her very first drama Saat Pardon mein Sohai Ali Abro was acting opposite heavyweights Meekal Zulfiqar and Alyy Khan – her acting and good looks won over the audience. Since then the 20-year-old has worked in some huge projects including Rishtay Kuch Adhooray Se, Tanhai and Manjali.
Her acting career has had a few bumps but for someone so young we think she has come done an admorable job.
Soha was in conversation with HIP and we got to knowa little bit more about the star
Q. How does it feel to be independent at such a young age?
SAA: It feels awesome! It's not that I have started earning in showbiz, I have been working since I was a teenager; I gave tuitions to students at the time, I worked at theatre and now I am working on TV. So, I have always been independent money-wise.
Q. What is your favorite pass time?
SAA: I love reading! I'm that person who cannot sleep without reading a paragraph or two. I just have to read something whether it is a novel or magazine or else I am not able to sleep. I'm into fictional stories and books really are my best friend.
Q. What is the habit you dislike the most?
SAA: Oh there are too many, firstly I am very talkative, many a times it's difficult to put a brake on me. Secondly, I think a bit too much before doing anything. And delay is never good for anything.
Q. What makes you sad?
SAA: The way people generally behave nowadays. It is not uncommon to come across hypocrisy; people say something on your face and then they totally negate it behind your back. I just despise people who do that.
Q. Do the characters you choose reflect you as a person?
SAA: I think in every character that you play you portray a bit, if not more, of yourself because while preparing for the character you get involved in it as a person. So you are there somewhere.
Q. Do you love travelling?
SAA: Beauty is in abundance all over the world. Aborad you meet people who are disciplined and respect the rules and regulations set by their state. It feels very good to travel meet different people who are friendly and very courteous.
Q. What do you do when you're free?
SAA; I hardly get time for myself. But, whenever I am not tied up I dance, as in serious practice. I adore it and sometimes I unwind by listening to music.
Q. What's the favourite place in your home where you unwind?
SAA. I can't relax anywhere other than my room. Shoots are tiring and the only thing that keeps me going is the thought that I'll reach home and just crash on my bed for a deep slumber.
Q. Who do you talk to when alone?
SAA. I talk to my parents, who have passed away, then with myself and most importantly with Allah.
Q. Your dream role?
SAA. I would like to play a mentally challenged girl, I am desperately waiting for a role like this.
Q. One habit you want to get rid of?
SAA. Nail biting!
Q. What do you like and dislike about yourself?
SAA. God has been very kind while making me (yes, we can see that). Thank goodness for that. Occasionally I feel I could have been a bit taller but then I remind myself that I am not that short and then I have my shiny straight hair to obsess over.
Q. How's industry treating you?
SAA. On the whole this industry has been compassionate and as of now my life is beautiful. The only setback, I feel, is that your personal life is almost nonexistent.