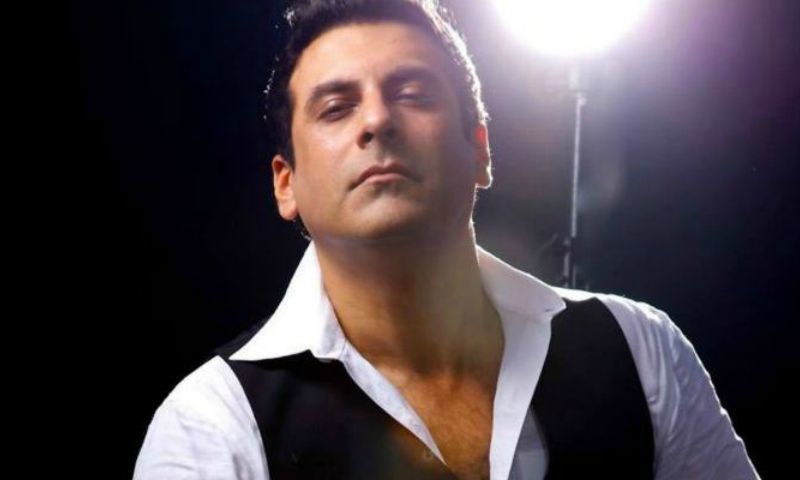 Gidh has social message blended well with romance, tragedy and drama says film director Shamoon Abbasi
HIP had a rendezvous with Shamoon Abbasi where he talked about his acting career, challenges in life and his upcoming film 'Gidh'.

Who is the real Shamoon Abbasi?
Shamoon Abbasi is an original guy – there isn't anything fake about me.
You are always known for your macho appearance on-screen. Is there anybody whom you look forward as an inspiration for the action roles.
Well, there isn't any specific person or actor but yes whenever I see somebody doing adventurous stunts and actions I do admire him and try to do it too. I am basically a sportsperson so I like doing roles which involve physical fitness and actions.
Tell us about your film 'Gidh'?
It is a family film and quite different to my last film 'Waar'. It has social message blended well with romance, tragedy and drama. Initially I cast Humayun Saeed in the main lead but since he was too busy with his hectic schedule so I had no option left but to drop him from the film. Now Shaan Shahid is doing the lead role in the film and I am playing the negative role. The film's cast includes Sabika Imam and Sara Loren.
So when will the film hit the theaters? Well, very soon inshallah. I am hoping to release in the first quarter of 2015. The reason we have postponed the release is the fact that there are a lot of other movies coming so we are waiting for the right time to release it.
Are you working on any projects besides Gidh?
Yes, there is another action movie called 'Mohafiz' in which I am playing a lead role. I am also directing a horror flick 'Chinar Ghati' – for this particular project I have used the latest technology which haven't used in Pakistan before. I have received many offers, from Italy, Paris and UK.
How do you see the crop of artists who have appeared on screen during last few years?
Our new generation is awesome. Among our young artists Hamza Ali Abbasi, Sheryar Munawar , Ali Zafar and Fawad Khan have the potential to be the next super stars of the industry. They are passionate and eager to establish a name in the industry and if guided properly they have potential to make history with outstanding performances in every field.
Being as a senior person in the media do you feel nervous when you see the new blood?
No I don't think so that I have any insecurity. In every field new people always come to replace the older ones but what we can do as senior is to guide and mentor them. I always try to co-operate with my juniors and never behave rudely with anyone.
Do you feel dramas and films are being impacted by commercialization?
Yes, I totally agreed today everything has been commercialized. Dramas are no longer about telling stories but promoting products. I agree that technology-wise we have to more forward but in terms of content we have taken a back seat and everybody is now after blind race of TRPs. I still remember there was a time when we used to have really good content on television and people still loved our plays but same is not the case anymore.
Where would you see Pakistani film industry at present?
I think 2015-2016 are going to be very fruitful for the industry – several new cinemas have opened up in the country which is good for the promotion of local talent. Earlier people were scared to invest in the movies but fortunately the trend is on decline as many good films have been made in the recent years.
If given a chance would you like to work in any Indian project?
I am a firm believer that there are no boundaries for an actor and if a good script from India comes my way I will definitely say yes.
How do you keep balance between your work and personal life?
Being a celebrity it is become a bit difficult to manage both sides of your life perfectly but I try to create a balance by giving them quality time. I often hang out with them and sometimes I also cook for them – by the way I make really good Italian food.
How do you react when heard any rumors about yourself?
Well, I am one of those people whose name is mostly dragged in some kind of rumor or scandal. People call me a flirt and say that I am very cruel by nature – but they don't know the real me. There is a clear difference between being a flirt and friendly. All those who call me flirtatious: I have a little question to ask them, "Have you ever seen me flirting with anyone?'. The answer would be certainly 'no' because they haven't seen anything with their own and just rely on false information others providing them.
Are there any regrets in your life?
No. I believe that everything happen for a good reason. If someone understands this basic thing then nothing will be difficult in life.