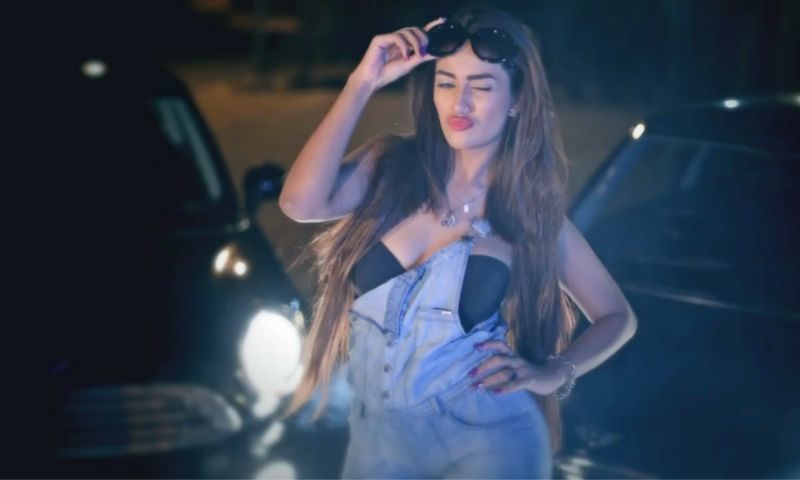 "My husband is my first love and among a few people who stays with me through tough time": Mathira Mohammad

Who is the father of the baby? Mathira's business
How long have the two been married? Mathira's business
Why did Mathira keep her pregnancy a secret? Mathira's business
What Mathira does in the showbiz industry? Our business.
Mathira gave birth to a baby boy this week but instead of being met with congratulations and warm wishes she was slut-shamed and accused of being an unwed mother. The online community demanded to know who the biological father of her baby was and if her secret wedding was a cover for an unexpected pregnancy.
Their virtual pitchforks were sharpened and the mob had no interest in finding out Mathira's side – as if they really had any stake in her personal life.
As for the controversies her pregnancy has give rise to, Mathira's older sister, Rose Muhammad says that people can't ever stop talking and that she's tired of all the nonsense going on about Mathira and her baby.
"We have had enough of that ***ing **shit."
"Being an artist, you're public property but why would people have issues with your married life? Pakistan deserves to be what it is today, thanks to the hypocrites, and judgmental people with such double standards. We will never have a naya Pakistan."
Understandably disgruntled by the nasty comments on social media, Mathira put up a note on her Twitter feed describing how she feels about the entire episode.
News of Mathira's marriage surfaced only last month. In an interview with Dawn she revealed that her she got married last year in a small wedding with only family and a few close friends in attendance. The reason why the starlet has been so tight lipped about her relationship is because she thinks relationships are very fragile and it's best to not talk about them.
Mathira spoke to HIP a few weeks before the delivery about her husband Fathan Rizvi, a Dubai based business man who also likes singing in his spare time.
The happy couple may be private, but they are very much together.
Describing her relationship, the star known the media insists on describing as as the most controversial star of Pakistan says her husband has been her first love and one of the few people who has been with her during the toughest times of her life.
Also, she is of the opinion that her being married shouldn't be newsworthy at all as it is a private and intimate matter.