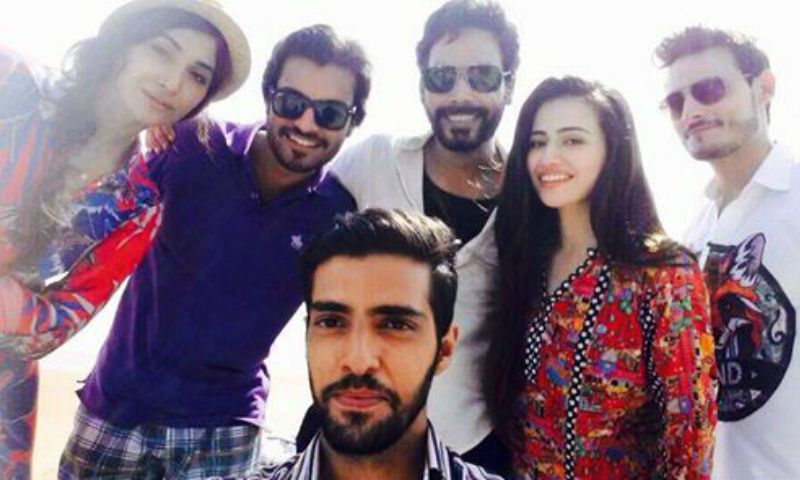 The growth Omar has had from episode one to episode 16 is phenomenal and the credit goes to the director, Farrukh Faiz
Episode 16 was probably one of the most happening episodes of this serial! I mean seriously, all who thought ARY has now started to drag the serial were proven wrong. I honestly don't even know where and how to begin, so I'm just going to write.
Let's start with The Mirza girls and Shaffu Nana…well they weren't in it so we don't yet get to find out how the lab burnt down and what happened to Mohini's medical reports. The inevitable tragedy has yet to be aired.
Zaibunnisa, thank God we only got one scene of her and seriously, even that was too much. As I said before, this character is way OTT with the saris, flowered braid, and the eyes that just won't stop roaming. She sees the Suitcase that Haaniya tries to hide so let's see if she says anything. Speaking of Haaniya, Tara Mehmood is rocking it these days. I feel like grace fills the screen every time she is on. I love how confident and independent Haaniya has become.
This unexpected pregnancy has given her the will and strength to even take on her Firoun like husband. She tells him like it is when she has to and other times handles him with the tact only she is capable of. I'm so glad Tara Mehmood's character has now become one of most crucial ones we have. Knowing what her husband did to Mohini and what he is capable of, she is willing to do anything to save herself and her child.
Even as far as going to Omar for help so she can run away. Of course Omar understands and the smirk on his face is enough to see the crumbling of the empire and walls his father has built around everything and everyone. Her plan is to run away the night of Omar's Valima. I just hope she leaves a note for Omar telling him everything his father has done to him, as a thank you for helping her.
I find it extremely hilarious that both families are planning a wedding that the bride and groom have no interest in. Zara makes it crystal clear to her mother that the only reason she is saying yes is to get away from her and this house. This serial really has the parents from he**. Mrs. Saleem couldn't possibly care any less for her daughter's feelings. The fact that her daughter is painfully telling her about the horrible childhood she has had, and the need for drugs, did nothing to the brick-like lady.
All she could say was she's just glad Zara is leaving.
Again, Hira Tareen rocks it as Zara. I don't think there are words left for me to say how good she is. Let's just say the leading lady was not shown in this episode, but she wasn't missed. And of course, where there is Zara, there is definitely Adnan and we'll take it, even if it is just her hallucination. "marjao…Khuda ki kasam bohut sukon hai…na apna, nakisikebaapkadarhai, azaadi hi azaadi, bilkul khule aasman ki tarha…"
And yes, the 2 minutes Gohar Rasheed was on screen, he again managed to make his presence felt throughout the remaining episode, this is how good the guy is! Actors like Gohar are not a dime a dozen so when the industry has him, it is their responsibility to use him in the manner he was in Goya. His body language, dialogue delivery, he is phenomenal and why we don't see him more often is beyond me.
If he doesn't win the award for 'Best Supporting Actor,' it will be a great injustice! Whereas Mrs. Saleem is brick-like, she is nowhere near Sr. Hashmi and his heart of ice. Usman Peerzada, in every episode, reaffirms that there is no other like him. Sr. Hashmi's incessant need to control everything has his head of security now following Haaniya. Waise Ashraf ki shakal dekh ke dil chahta hai usse thappar lagaaon!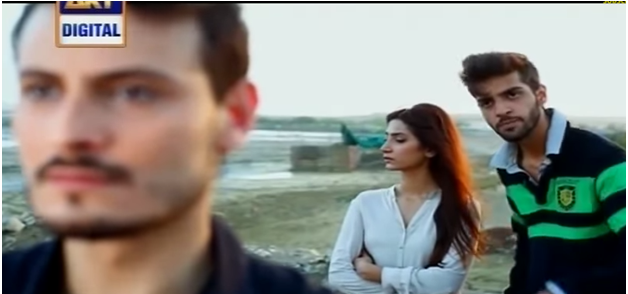 Thank God he is back. Furqan Qureshi has niched a nice little space for himself in this serial. As soon as he entered, one could feel the air change. The entire mood of the episode became lighter. This guy's comic timing is perfect and Zara really needed to laugh. I have seen him in some episodes of ShaistaShaista,then Dareecha, and Chubhan, and I must say he has definitely grown and proven himself as an actor. Of course we already knew this, but he confirmed that The Undertaker was responsible for him going off to Dubai. He comes at exactly at the right time when Omar needs him. For the first time Omar says what he is feeling and from here, last, but absolutely not the least, we go to Osman Khalid Butt.
A couple of paragraphs ago, I said that if Gohar Rasheed doesn't win the award for 'Best Supporting Actor,' it will be a great injustice and I mean that. In the same manner if Osman Khalid Butt doesn't win 'The Best Actor Award,' that will show us that the awards have absolutely no meaning.
Omar went from a sheletered boy who couldn't say more than 'yes Sir, no Sir,' to a mature, confident guy who is not afraid to tell anyone off and will live his life with is rules. The growth Omar has had from episode one to episode 16 is phenomenal and the credit goes to Osman and the director, Farrukh Faiz.
You can't watch that balcony scene and not tell me this owns the ground he walks on. Even more to his credit, he says more with his facial expressions than with the words he uses, especially in the balcony scene with Ali and Zara.
I said this last week also, and he would do complete justice if he ever played the part of the devil in a horror flick. (As a side note, I may have seen The Omen series, more than a few times)!I seriously thought blood was about to come out of his eyes. Directors and production companies, if you are reading this, please please, give him a part with negative shades in it. He will not let you down!
There you have it folks, episode 16 of Goya. Again, I must thank Syed Mohd for a script that ventured out of the box, the director and his AD, Zehra Wazir Ali, for great execution of the script, and of course, the flawless cast!