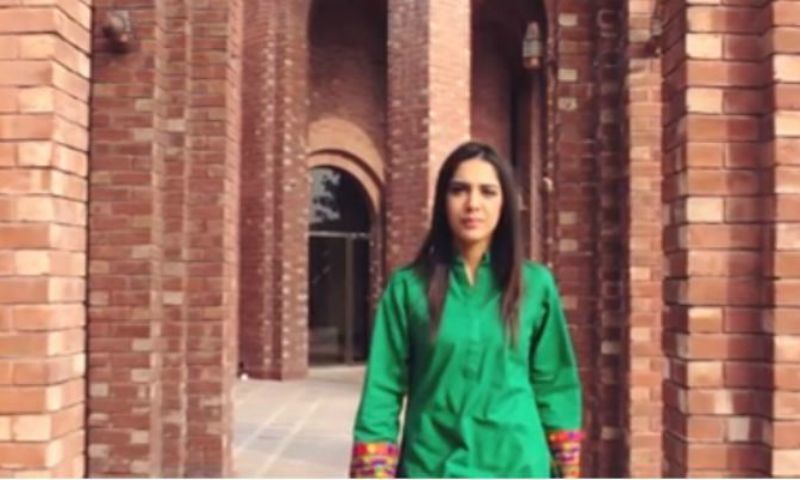 The video features various women from every walk of life going about their jobs and showing that they are empowered

The Aalu Anday guys are back and this time they are a bit more serious. Lead vocalist of the Beygairat Brigade Ali Aftab Saeed has released a new single Kaun kehta hai main beikhtiyaar hoon.
Zainab Fatimah sings the song while Saeed has composed it. Unlike their previous satirical hits, Aaloo anday and Dhinak Dhinak this song is on a completely different tone. as compared to their previous satirical songs .
The video features various women from every walk of life going about their jobs and showing that thye are empowered. We also see newspaper clippings of the old days; Benazir Bhutto becoming the first Muslim prime minister, Kulsoom Nawaz being arrested and Asma Jehengir's various rallies against tyranny
Kaun kehta hai is part of Beygairat Birgade's upcoming album 'Gao Suno Badlo'. There are six more songs in this album – where each song will be on a different social issue present in Pakistan – which will be released till August 11, 2015. The second song is on inter-religious harmony and it will release on March 1, 2015.
The lyrics by Aliya Mirza are more like prose than poetry but they convey the message. The best part of the song is the strong dialogue that comes towards the end of the song, "Kaun kehta hai mein beikhtiyar hun?" (Who says I'm not empowered?)
Khwaab tukti rahi

Aur mein larti rahi

Meine jurat ka bandha sar pe kafan

Aur riwajon ko aisa kiya phir dafan

Dekhti rah gayi dunya mujhe
The bad news is that the band has split up because other band members – Hashir Ibrahim, Daniyal Malik and Hamza Malik – are busy with their studies and jobs. Beygairat Brigade has been running as a one-man (Saeed) band off late.
Beygairat Brigade formed in 2011 and rose to fame (at least in YouTube circles) after their controversial single Aalu anday which mocked (almost) all the politicians in Pakistan. Then came Sab paisay ki game hai which tackled the rampant corruption in Pakistan and became an instant hit as well. The band's next attack on politicans didn't go to well with the state and hence Dhinak Dhinak was banned.
Watch out for their next satirical song Saanp which is due to release in March. This one again targets the un(holy) politicians of Pakistan.