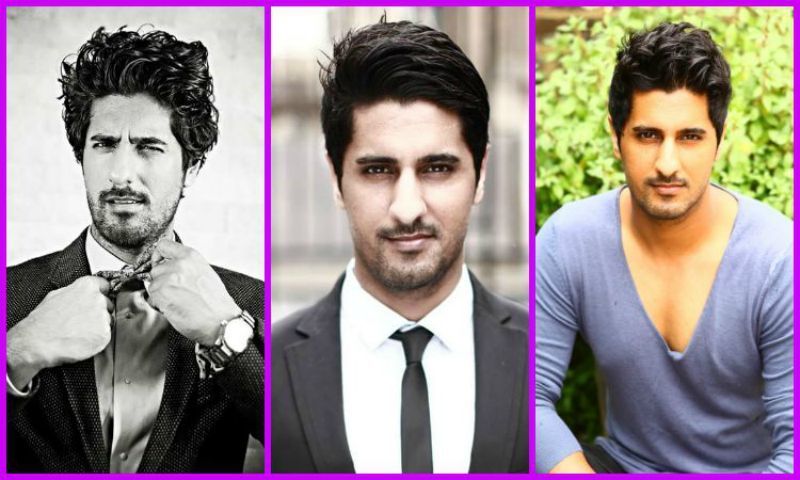 They are great looking, they are fun and have all the elements to become superstars across the border

Mahira Khan lands a movie opposite the King of Bollywood, khoobsurat Fawad Khan bags the prestigious Filmfare award for best debut, Humaima Malick works with Emraan Hashmi and Imran Abbas manages to not look like Bipasha Basu's son but the all us fans know that.
What you don't know is that there are four Pakistani newbies set to debut in B-town soon. Some of you may not know their names but we have a hunch you might be lining up for a selfie with them soon after their Bollywood debut.
Their details are as follows and remember you heard it here first.
4. Laroush Crawford
This Dubai based supermodel with Pakistani roots is all set to make her big screen debut with her husband's joint production with Hollywood and Bollywood! This stunning diva seems will be eyeball catcher as the film she is currently working on stars the Bollywood Superstar, Priyanka Chopra and High School Musical hunk, Zac Efron! The name of the film is yet to be decided although one thing is for sure that this artist is a big ticket winner.
3. Aleeze Nasser
This stunner will have her big debut opposite Adnan Siddiqui in the 50 crore budget film, Yalghaar. She will also soon be seen hitting television and later will be seen in a high-budget Bollywood film with actor Arjun Rampal. Aleeze has a lot on her plate and hope she manages to get the love and affection.
2. Alamdar Khan
This hunk will make his debut in Pakistani's first dance based movie (Naach being canceled) opposite the British-Pakistani dancer and actress, Madeline Hanna. He'll be seen exporting to the Canadian Film Industry for a collaborative project; starring Pakistan's film diva, Juggan Kazim and one of Canada's leading actors in lead roles! With his talent and Prince Charming looks, Khan is all set to make it big!
1. Asad Shan
The Welcome to London star has hosted shows on Zing and B4U and met everyone from Shahrukh Khan to Deepika Padukone, so his credits in a Bollywood film were not surprising. This rugged looking star will be seen sharing the screen with award winning actress, Vidya Balan and critically acclaimed, Akshay Khana! Asad not only has plans to work across the border but also start importing once again, in a recent interview Shan announced that his next Pakistani film will feature a top Bollywood actress, which will definitely be BIG NEWS.
This article was originally for Fizzzzz Pakistan, find more fizzzzzy content on the following link