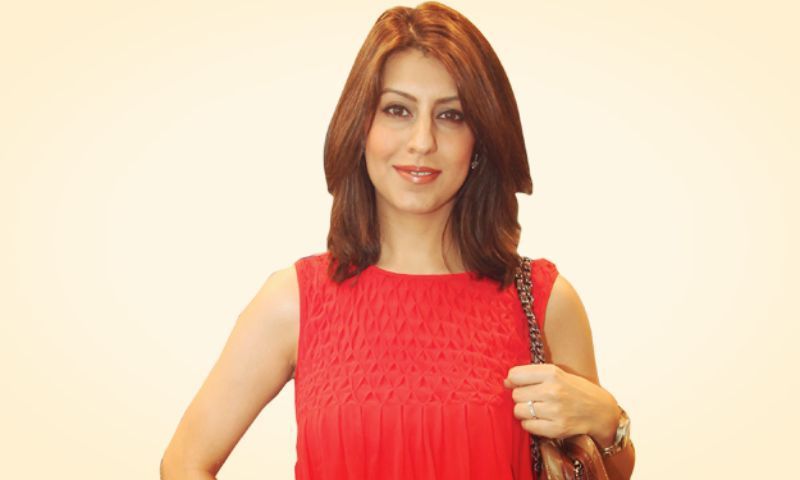 The lady with over 10 years of experience in the field has been hired as senior content manager and anchor person

The latest prominent and eminent personality from Pakistan's media industry to jump onto the BOL bandwagon is the acclaimed newscaster and talk show host Huma Amir Shah. She has been appointed as senior content manager and anchor person.
The talented lady with vast experience and extensive knowledge of investigating, reporting and presenting events with an insight that comes with commitment took to social media to announce the big news. And her fans simply can't praising her for making the move and congratulating her for making it to the country's largest media conglomerate.

A graduate of Defense and Strategic Studies from Quiad-e-Azam University, Shah started her career in the media industry with a production company, Telebiz, and went on to become a well recognized star with more than 10 years of experience in the field.
Credited with conceptualizing and anchoring 'The Morning Show with Huma Amir Shah', Pakistan's only live English-language morning show, on Express 24/7, Shah has quite a few popular shows to her credit including including Huma's Show and 'Aaj Subh' with AAJ TV and 'Time to Talk' with PTV. Morevoer, Shah has participated in many workshops and trainings, including one conducted by CNN where she was mentored by CNN's iconic anchor, Zain Verjee. She is also an International Visitor Leadership Program scholar as well as a TEDx fellow.
BOL is the newest kid in the block and has already created a name for itself by hiring some top notch journalists including Azhar Abbas, Kamran Khan, Iftikhar Ahmad, Waseem Badami, Asma Shirazi and Muhammad Usama Ghazi.
BOL and new media
It has also claimed to have created an exclusive full HD LED TV and smart phone range under the umbrella of BG devices. The LED TV will reportedly consume less energy. The channel is also planning to launch its own Smart phone range which will come with the built-in BOL app as well as other media and entertainment apps. It will also allow you to stream BOL TV and stay up-to-date on-the-go.