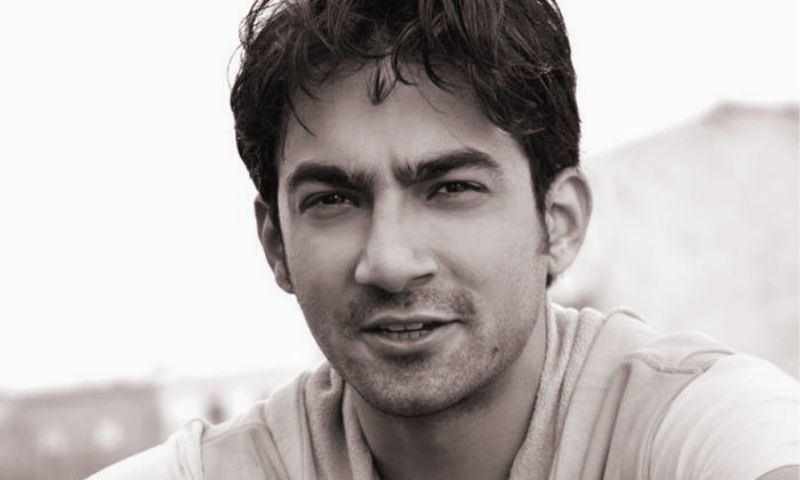 Safina deems all sort of roles equal in his eyes and reveals that he always wanted to work for Pakistani people

Seated comfortably on a chair in his cozy drawing room, surrounded by photographs of his beautiful wife, Ali Safina looks calm and relaxed. He is the of picture of male contentment, in a casual button down shirt and slim fit jeans teamed with a pair of flip flops.
The star is a man of many trades: radio jockey, video jockey, disc jockey, amazing host, aspiring musician and now an actor.
"I'm a self made man," he says with pride."I proved all those people who think one can't do in this industry without associating themselves with a lobby wrong."
His journey from mechanical engineer to TV celebrity was the result of innate passion. As he talks about his childhood his accent flows from Brit boy to Punjabi gujjar.
"It's not like I just ended up as an actor after studying engineering. I have always wanted to act," Safina says. "This field needs your dil, jigar, khoon, paseena everything," he says with his face splitting in a smile.
"Jab tak aap iss se serious nahi honge tab tak yeh kaam aap ko seriously nahi le ga."
In December 2006 he completed his engineering degree and jetted back home to Pakistan from Glasgow where he enrolled in Napa to learn how more about his true calling: how to entertain.
Multan-born, Safina created a niche of his own within two months of being in Karachi. He began hosting the only radio show in which would play straight up Punjabi bhangray, boliyan, tappeh with a mix of RDB and traces of housemix. The show turned out to be his claim to fame. People started anticipating that deep gruff voice after a day's work from 12am to 2am slot on FM 96.
By 2008, Safina landed a job on MTV Pakistan and according to him people had started stereotyping him from his very first show.
"I would often hear people saying ye bunda Punjabi roles bade ache karega."
Not surprisingly, he was later cast as a Punjabi boy looking for love in Takay ki Aayegi Barat in 2011. The role became iconic and Safina officially arrived as an actor.
But the success was a double edged sword, he had been typecast again. Safina decided the only way to counter the image was by projects he took up in the showbiz industry, he decided it should end through his work only. Therefore, Safina started choosing roles which could reinvent people's perceptions about his personality.
Safina deems all sort of roles equal in his eyes and reveals that he always wanted to work for Pakistani people and Pakistani industry and not for a certain niche.
No wonder the crowd pleaser host-turned-actor took up Yasir Jaswal's 'entertainer' Jalaibee.
"When I was began Jalaibee it was a tiny project and now three years down the line, and we are mashallah one of the most anticipated films," he says.
Currently seen in the drama serial 'Jaanam' on A-plus playing the role of a writer, Safina who thinks he still has a long way to go and is bestowed with 'bonuses' from God although he hasn't done much, further says that he wants to do work which leaves a lasting impression on his audiences.
Although he stays tight lipped about his maiden role in 'Jalaibee', he remarks that he doesn't care whether he gets the lead or not but the character he is going to play is definitely going to be interesting.
"Whether you like it or hate it, you are always going to remember it," he says with a wicked grin.