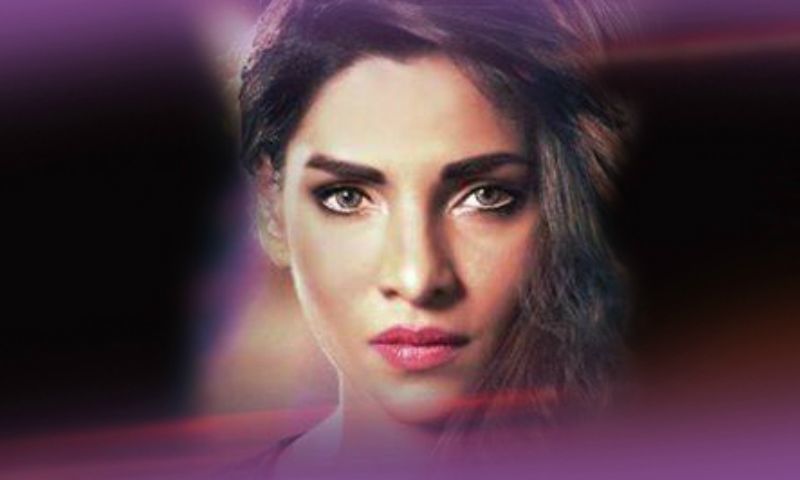 Zhalay kept it simple and youthful with soft makeup and swept her gorgeous hair over the shoulder

Killer beauty Zhalay Sarhadi looks sexy as ever as the 'Desi Temptress' she is playing in what is dubbed as movie of the year 'Jalaibee'.
We just can't stop gushing over this effortlessly sultry and radiant look!
Donning a classic LBD paired with very feminine net neckline and sleeves, this uber chic modern style is definitely a welcome change from those flowy A-line kameez teamed with unflattering necklines and shalwars. And we love how it looks on her, especially how that waist band cinches at the waist
Zhalay plays Banno in the film and her look is youthful but sexy with lightly contoured soft peach cheeks, glossy lips, well defined eyes and swept her gorgeous hair over the shoulder.
---
How to get the look
Makeup After you are done prepping your face with your favourite foundation, it's best to sculpt those oh-so-beautiful features of yours using the 'Sleek Makeup Face Form Contouring and Blush Palette'- perfect for any girl who is badly craving those lifted cheeks Zhalay possesses and excellent for contouring beginners.
For the eyes Anastasia Dipbrow Pomade in 'ebony' is your answer to eyebrow perfection. For those prominent well-defined eyes, rim the inner waterline with a white pencil (I love Color Studio's) first to open them and add a pair of fabulous false lashes to make them stand out. We recommend Huda Beauty Lashes in 'Giselle' (the most natural looking pair).
Finish the look with a black nail colour and a vibrant lippie (Mac Morange would be a good pick if you want Zalay's deep pout) and you are good to go.
Don't forget to add some body and texture to your hair using a sea salt texturising spray.
Accessories
In order to take Zhalay's look a notch higher, jazz it up with a bold cuff bracelet in black and golden. Add a pair of sexy high heeled peep toes to make the dress look flattering on your self and don't you dare leave the house without wearing a delectable scent; and when you are on an attempt to tempt, it's best to choose to '212 sexy'.
Being the temptress, it's highly important that you always make sure you look your best, and a safe bet would be carrying a sexy looking compact mirror with you wherever you go.
Invest in a branded catwoman shades with black frames to spice the entire look and also think about replacing your drab cell phone cover with a black studded one because all the teeny weeny details matter.