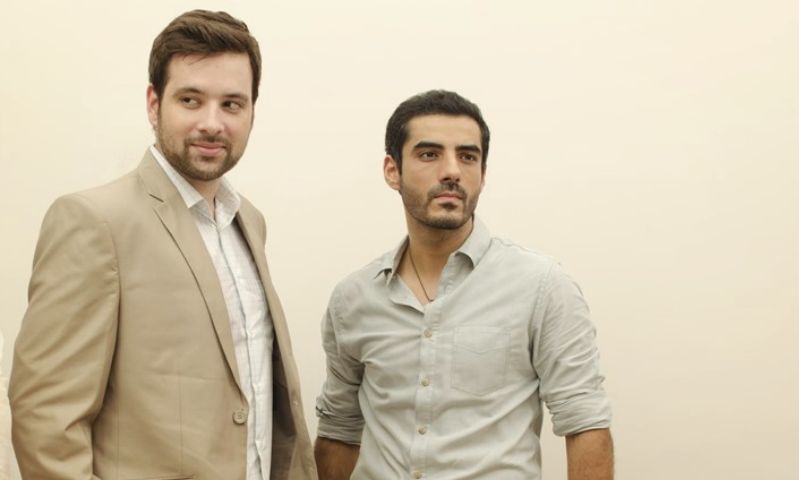 This year Hum award's Best actor male nomination is full of dapper men and sexy women but was their acting memorable as well? Let's discuss.
Let's start with my favourite, Adnan Malik looks superhot in those shalwar kameezes and shawls in Sadqay Tumhare but unfortunately his rather awkward dialogue, "mujhe bhook lagi hai doctor" has stuck with me. I understand that its Malik's first serial and his acting has improved as the serial has progressed but he still can't get hold of the Best actor award this year round. He may get the debut award though so don't lose heart girls (PS. the only actor he's competing against for the best debut spot is Farhan Saeed of Jal so…)
Ahsan Khan in Mausam was again just an eye candy and that too a disturbing one due to his bob cut (I've yet to see a guy sport such look successfully). Anyway, his role involved him looking perpetually perplexed and acting like the whole world had mutually harassed him while all he had to deal with was an irresponsible ad a greedy father and that's nothing if you look at our desi dramas.
I hate to say this but Adnan Siddiqui in Ahista Ahista was forgettable. The guy managed to fall in love with a new woman or rather girl (Mawra Hocane) half his age within a span of five episodes just because she was younger than Sarwat Gillani (his first love)? Anyway, Siddiqui's character was of a very weak man who fails to be honest with all the three females in his life (his two wives and his mother) and people tend to take such things personally so no award for him.
It was a surprise to see Ali Rehman in the nominations, primarily because Muhabbat ab nahi hogi didn't air in the primetime spot and nobody paid much attention to it although it was shot in scenic Islamabd and was pleasing to the eyes. Rehman's character of an over friendly brother in law was also fun and he did justice to his role but I never realized that he was the lead character so viewers also might find it difficult to digest this fact.
Adeel Hussain and Meekal Zulfiqar in MSKSH were equally good; especially Hussain because his character had more margin for acting as he evolved from a friendly brother in law to a very upset husband to an understanding one.
Verdict: I have a hunch that Hussain might just get this one.
---
Best actor (female)
---
This category is being led by Saba Qamar with her two nominations for Bunty I love you and Digest writer and she might just win as well; not because that's mathematically more probable because she actually won my heart with her role in Bunty I love you.
You may ask but what about Mahira Khan? I don't really know there is to like about her character Shano in Sadqay. Mahira probably thought Sadqay would turn into an intense Romeo-Juliet-esque love story - but she has done justice to the script she was given.
Ayesha Khan in Mehram was the perfect eastern girl that the character asked her to be but since the serial itself was delusional – the hero lives with his wife under one roof for years but still thinks of her as his bhabhi because she was once married to his brother – we might not see the audience warming up to Iqra's (Ayesha Khan) character that much.
Maya Ali played Qurratulain's character with perfection and would've been a top candidate for the award if Saba Qamar hadn't delivered two blockbuster performances.
Ayeza Khan in Mere Meherban was like Ayeza Khan in any other serial (except for Pyarey Afzal) which means her acting was perfect but then she always acts well so audience tends to take it for granted.
Sanam Jung's acting in MSKSH was non-existent because all she had to do was look pretty and stare at people with big saucer-shaped eyes. If you ask me that was a tough task for Jung or for anyone for that matter but viewers tend to forget characters who don't speak their mind.
Verdict: Saba Qamar will win it, if not for Bunty then for Digest writer.