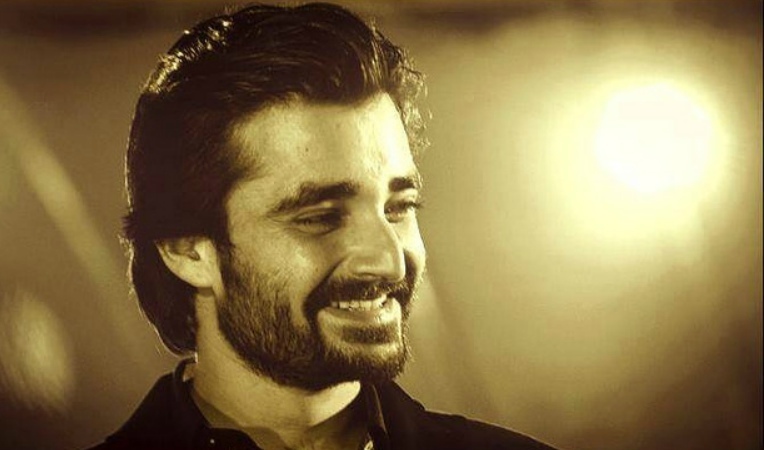 When you reduce humans to objects, it's silly to quibble about how much they are wearing. Clothing is not the problem.

Actor and vocal right-wing activist Hamza Ali Abbasi has often used Facebook as a sounding board for his hard line conservative rhetoric and has just as often been called out on it.
This time he's in the limelight for his opinion on item numbers. Possibly innocuous if condescending and tone deaf remark:
"I am tremendously proud of Zhalay Sarhadi for not taking her clothes off in her performance in the film"
The quote was reported in news outlets as throwing shade on Ayesha Omar's "item number" for Karachi se Lahore which will soon be released. After which he issued a clarification stating that his comments were not targeted toward any individual but about "negative trends in the media".
In the interests of clarity and the hopes of not having to write a clarification piece, my comments are not intended to target Hamza Ali Abbasi specifically. I disagree with him on everything and yet I think he should be allowed to make personal statements on his Facebook without them being turned into national news.
Watch: 'Every one wants to be an item girl': Iram Parveen Bilal
However, he is not the only person with this opinion and parsing the opinion itself in efforts to figure out where it comes from or what impact this kind of view has on the world at large is not bashing or singling out. Unwittingly or not, he has started a conversation that is worth having.
Item number trend is problematic but not for the reasons Abbasi states. There are plenty of reasons to hate item songs but revealing clothing is not one of them.
1. Tangential to the Plot
The biggest problem with item songs is that by definition there is no need for them. Forced into the movie with very little context or purpose, it actually lessens the quality of the film. Mostly it's there for advertising purposes in order to lure in the audience. But there have to be more effective ways to get people to watch your movie.
2. Staging
Sometimes a fun catchy song is excusable even if it distracts from the movie. If a woman was dancing because she enjoyed it, or two people were dancing together it would be about the song and the music.
But the way these are staged shows their intent. It is always a single woman (with background dancers who are usually also women) gyrating on a stage/table/pole while men watch. The purpose is to titillate, so whether she is scantily clad or fully dressed head to toe she exists only for the pleasure of the men in the audience.
3. "People want it"
The trend persists because producers and directors are convinced that the audience demands it. But this hypothesis has never really been tested. How can you be sure that people will not watch a movie without an item number if you don't make any movies without one? Perhaps there is a segment of audience who is willing to shell out the ticket price of a two hour movie for a three minute song, but there is also a segment who would much rather just watch a well scripted film. Why is that audience being ignored?
4. It is called an "item" number When you reduce humans to objects, it's silly to quibble about how much they are wearing.
Revealing clothing is not the problem. Showing or not showing skin does not change the worth of a person but calling a person an item, is demeaning.
Hamza says that he regrets "romancing a bikini clad woman" and "is proud of Zhalay for not taking her clothes off".
In both cases he is judging a woman's worth through her clothing choice. Zhalay's character in Jalaibee wants to change her life not because she is uncomfortable with men leering at her or because she has bigger life goals but just because the guy she loves won't approve.
If a female character wears a bikini, but is a fleshed out three-dimensional character that has agency, that is a much bigger reason to be proud. Hamza Ali Abbasi may not have purposely targeted anyone, but by saying that wearing certain clothing is better than another, he insults all women who believe that they have value beyond a man's approval of them.