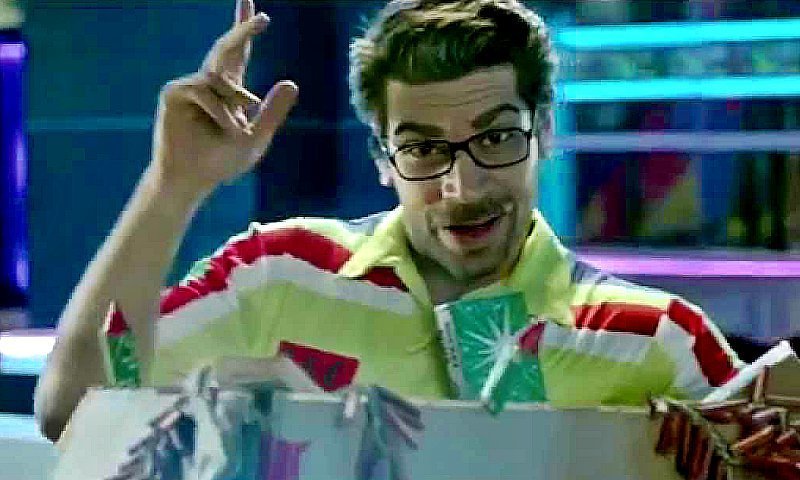 India lost to Australia yesterday in the semifinal of cricket world cup 2015 and we finally got the mauka (chance) to irritate the hell out of Indian fans and Star sports for coming up with that haughty 'we won't give it back' tagline and the mauka ads.
Pakistan is loving (and occasionally fuming over) the 'Mauka Mauka' world cup campaign by Star Sports.
The brilliant Star Sports campaign captured the essence of the cricket World Cup more than any other corporate brand (Pepsi, Coke, etc.) could. The campaign started with the all-important India vs Pakistan match where the whole of Pakistan went ballistic with rage but deep down we all loved the ad and shared it with our Twitter followers, Facebook friends and anyone else who had a teensy bit interest in cricket. Then we waited for the rest of the campaign to unfold.
Star Sports' 'mauka campaign' became synonymous with the world cup itself in the subcontinent where no one could leave a mauka to quote the mauka ad.
Pakistan couldn't get the mauka
The first ad shows a young man in 1992 prepping up for the India vs. Pakistan match with fireworks et.al but we end up losing the match (despite Javed Miandad's monkey-like acrobatics) and he puts the carton full of celebratory arsenal back in the store room.
Come 1996 he repeats the drill and continues to do so for 1999, 2003 (by this time, the ad starts to get a bit painful) and finally 2011 (this one reminds one of the miserable night you spent listening to heart-breaking ghazals and in the end succumbed to a sedative). The ad then ends with a flourish where the protagonist – now a fully grown man with a kid – says, "kab phodengai yaar?" The screen turns black and on it appears "we won't give it back".
The end does spark anger inside because of the very scary looking and pompous claim, "we won't give it back". All you want to do in that moment is turn all tapori and say, "tumhare baap ka hai kya?" But that's certainly not appropriate and brings to mind Aamir Sohail and his uncalled for anger management issue in the 1996 world cup which I think cost us not only the match versus India but the whole cup.
The thing which might have caused the cricket fans to rage about this ad are the visuals they've chosen to show. In 1992 they've shown Miandad doing the monkey jumps, in 1996 its Aamir Sohail's embarrassing bowled out and that too after insulting the Indian bowlers and the happy Indian camp in 2011 is painful as it is. They could've used the many dropped catches of Sachin Tendulkar for 2011 (to give the whole nation a cardiac arrest) but that would've increased the duration of the TVC twofold (and had the possibility of turning 'deadly').
The cobwebbed fireworks carton shown in the end is also symbolic and gives the message that 'you [Pakistan] won't win it this time as well'. And we didn't get the mauka to win so we just kept quiet and looked for the next TVC in the campaign.
Maukay pe chauka
No, we didn't get a chance to hit that chauka but India did after beating South Africa for the first time in a world cup clash. That just increased already existing pain in our hearts and Pakistani fans physically felt walls of their hearts thickening by each passing match.
But Star Sports certainly hit a chauka with this campaign which focused on how Pakistan reacts to their loss. It was a bit risky to make a Pakistani guy star of the campaign but it paid off.
The real consumer insight of the Star Sports ad became apparent from here on where they started showing the Pakistani guy - the protagonist of the whole campaign (surprised right?) – waiting for the moment to celebrate India's 'loss'. He's seen changing jerseys every match to support the team playing against India; waiting for his 'mauka' to light fireworks when India loses.
Fortunately for Star Sports, India kept on winning and the channel continued to chant 'mauka mauka'. And prompted us to get up and shout "we'll get the mauka. You just wait!' with the intention of reaching the message to Indian lok sabha.
Creeping in to the quarterfinals
Pakistan lost two consecutive matches and no one in their sane minds thought they'll win against South Africa but thanks to Duckworth and Lewis (and their dodgy theory) we put up a (not so) respectable total of 230 and won the match; primarily because South Africa didn't feel like making runs. Meanwhile Star Sports got all enthusiastic (and realistically so) and made the mauka hero wear Indian jersey because for us to go into quarterfinals India had to win their set of matches and avoid an upset.
Of course Star Sports thought we didn't have a chance of making it to the quarter finals so they came up with this gem.
By this time, they had roped in Indian commentary stars like Harsha Bhogle. The other commentator was seen pondering on Pakistan's chances of entering the quarterfinal while Harsha hoped Pakistan would rely on India to take them through. The cricket genius was hinting (blatantly) that Pakistan could lose to Ireland by a 'big margin'.
Star Sports was waiting for a Champions trophy 2009 like moment - where India's chances of getting into the semis depended on Pakistan beating Australia – to really up their 'mauka campaign' even further.
World vs. India? Really?
By the time Pakistan reached the suicidal quarterfinal against Australia; the 'mauka campaign' had turned pretty pompous and obnoxious. Their one-minute long ad showed Pakistan and India as neighbours. All the other teams are gathered with the Pakistani guy as they plan how to destroy India while the Indian group led by an elderly fun uncle keeps on throwing taunts towards the Pakistani (and rest of the world) camp.
But the point to note here mi lord is that the Pakistani guy is cheering Australia to go forward and beat India. It's like he's saying, "we can't beat India so we'll lose to you in quarterfinals and then you please go ahead and beat India." Although true, it was quite insulting. We are cornered tiger remember? We comeback strongly once we're pushed against the wall (only to smash headfirst into another wall).
Anyway, anger apart, the Star sports 'mauka campaign' is spot on. It captured the emotions of two cricket crazy nations in 30-second TVCs. We may not like to admit it openly but we do love it when India loses and I'd like to present these memes posted by Pakistanis as evidence.