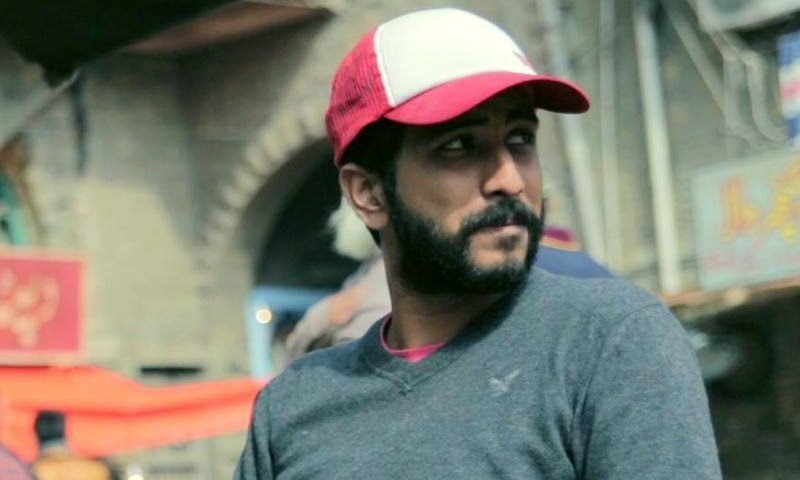 Director of the super-hit comedy film 'Namaloom Afrad' Nabeel Qureshi says he knows the exact moment his film was going to be a success - it was before it even premiered.
"We were at a small press show and we screened a clip of the film. I was nervous because I did not know how people would respond. But they laughed - I mean, did they laugh!," he remembers.
"And when they laughed I knew that the material would work."
Now, two hundred days on and the audience is still laughing with his characters Farhan, Moon and Shakeel - urban archetypes struggling to survive financial and moral bankruptcy.
The young director admits that he had some doubt about the material until he heard the chuckles begin to grow in the hotel.
There are always those last minute fears when developing comedy. Are the jokes over the top or are they not intelligent enough? The success of Namaloom Afrad was largely pivoted on whether the film's sense of humor managed to strike the right note with audience.
---
Qureshi describes his film as the 'victory of the every man' - from the inception of the story, budget and cast Namaloom Afrad had once focal point: was it relatable.
And it is this relate-ability and humor which Qureshi feels made Namaloom Afrad one of the biggest post-revival film in terms of commercial success.
But rewind to 200 days ago and Qureshi would not have predicted this massive triumph.
"We were the underdogs," he says, "No one had heard of me or Fizza (the producer). We didn't have mega-stars in our film - not really - not compared to Shan. But our film was realistic. The dialogue mirrored the thoughts of the audience and that is what I think they like to see. They like seeing a bit of themselves on the big screen."
---
"We were the underdogs when the film was released."
---
Last year, the film opened against a slick, high budget thriller '021' starring Shaan and Amina Sheikh. While both films had their cinematic merits, 021 was largely panned by audiences for being convoluted and too high-minded.
Also read: Meet the fard behind Namaloom Afrad: Nabeel Qureshi
But Namaloom Afrad's success was not riding on the back of 021's failure. The film continued to screen across cinemas across Pakistan. Shahrukh Khan, Salman Khan and Aamir Khan came and went - but this film stayed.
"I was a little surprised but thrilled," Qureshi admits. "Our story was rooted in Pakistani life - that's what makes it work. Not fancy camera work or expensive sets but telling a story that viewers could enjoy."
While some criticize the film for being too 'Karachi-centric' Qureshi says the film is still playing to full theaters in Islamabad and Multan as well - a testament to the universality of its themes.
---
How NMA was born
Would you believe that Namaloom Afrad was actually conceived in a film theater?
A few years ago director Nabeel Qureshi and producer Fizza were sitting in the food court waiting to go watch a movie when they started to talk. Their conversation meandered from topic to topic as good conversations should between friends until they started discussing bank lockers and insurance.
"Yeh tau poori film ho sakti hai!"
And that conversation was fleshed into a plot, a script and a cast - they had created a historic film.
---
As the first film in over a decade to make a silver jublilee, Namaloom Afrad has already carved a place for itself in local cinematic history.
The substance of the film and the youthful exuberance behind makes it noteworthy, but the intention with which Qureshi is determined to move forward is even more exciting.
"To me the revival is simple," Qureshi says, "one bad film can sully the entire industry at this stage. The audience wants to be wooed. They need us to convince us to come them to watch our films and I want to do exactly that."