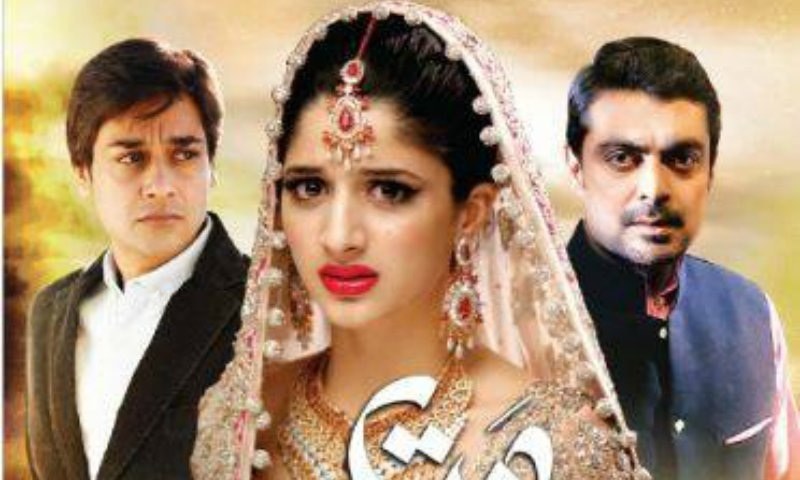 Geo TV airs its latest serial 'Maryam' on Tuesdays at 8 pm and so far the story is quite compelling, albeit the narration is slow.
Its distinctiveness lies in the fact that the female lead is no damsel in distress. Instead, she is bold, upfront and falls for the male lead instead of the other way around.
Under the directorial hand of Syed Ali Raza Usama and penned down by Kishore Asmal, 'Maryam' is a predictable tale made interesting by the stellar cast.
The male protagonist:
Amaan (Faisal Qureshi) is a highly accomplished, competent businessman. Despite being middle-aged, he is still quite a catch. On one hand he runs his business with an iron clad fist, while on the other, his naivety often results in him being exploited by his step-mother (Uzma Gillani).
She is an epitome of motherhood in front of Amaan and his father, but behind them, her deviousness is another story. She wants all the wealth for her own son, Sheraz (Kamran Jillani) which has led to his early marriage in the bid to produce an heir as soon as possible.
Sheraz and their father help Amaan in his business though Sheraz is more interested in spending the money rather than earning it, something that irks his mother a lot.
Moreover, her bahu has also failed to produce a heir so far.
The female protagonist:
Maryam (Mawra Hocane) and her sister Noor have been raised by their father due to the early demise of their mother. While Noor is a homemaker, Maryam is out-going, eloquent and eccentric.
Her cousin Behram (Alyy Khan) serves as the villain in her story. He has a shady character but is uber rich and in love with Maryam. He goes as far as bringing a proposal for Maryam only to be rejected by both the father-daughter duo and driven out. He vows to avenge his insult!
The chance meeting:
Maryum falls for Amaan as soon as she lays eyes on him when she visits his office for a photography assignment. As an excuse to meet him once more, she asks for a reshoot on the pretense that the previous pictures are blurred and out of focus.
Unbeknownst to her, her father is good friends with Amaan's father, while Amaan is also unaware that Maryam is his uncle's daughter.
When the reshoot and even the complimentary business magazines, featuring Amaan's interview, sent to Amaan fails to garner a response from him, Maryam enlarges and frames a picture of him and delivers it to his office as a gift from her.
Even this doesn't earn her a phone call from Amaan. Desperate, she calls him herself and inquires about whether he liked the gift. He replies in affirmative after which the phone call soon ends. After this, Amaan also develops feelings for her.
The fathers of the two detect some sort of chemistry being generated between the two and agree to get them married.
The second episode soon ends after the patriarchs decide to arrange a meeting between the two.
Verdict:
With a complicated storyline, and an uncomplicated narration, 'Maryum' is sure to gather a following if it does not turn into a drag.
As for the first two episodes, there were a lot of unwanted scenes that did nothing for the progression of the story which could have easily been eliminated.
It's good to see Faisal Qureshi in roles that fit his age and persona and his acting as usual is above par. Meanwhile Mawra, in a bid to display eccentricity, may have gone overboard in certain scenes, but otherwise she is a treat to watch as well.
Uzma Gillani deserves a special mention because once again she is the ultimate star and her switching gear from the concerned mother to a greedy woman is just flawless.
Let's see if the drama holds on to its promise or turns into another one of the numerous dramas that are cluttering our TV screens with no end in sight!