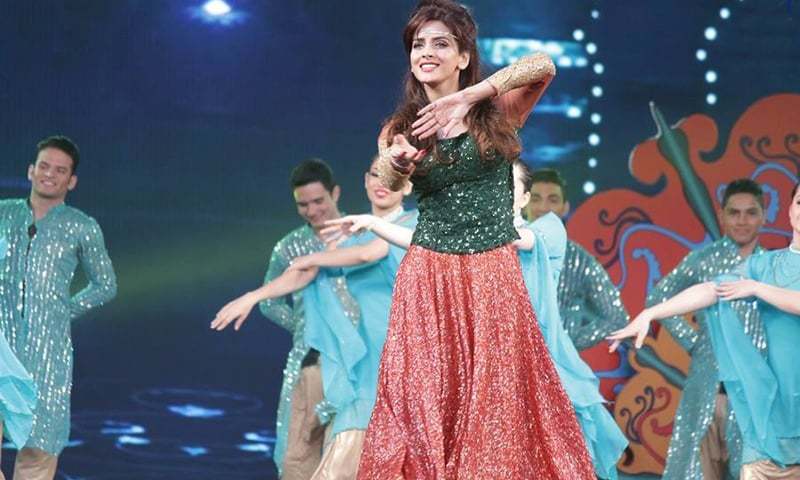 This year, Dubai was a celeb stalkers' delight. Next year, London is going to be 'the city'.

This year, celebrities' Instagram accounts featured the 'Burj-selfie'. Next year, we'll witness loads of 'eye-of-London-selfies'.
This year, Dubai was a celeb stalkers' delight. Next year, London is going to be 'the city'.
Hum Awards are going down the IIFA route. The third Hum Awards were held in Dubai but the fourth installment will be held in London. And the fifth god knows where.
Popular Indian awards IIFA are known for their 'destination award shows' but Bollywood is a larger industry and IIFA is a larger franchise. Let's see if Hum continues to walk in Servis shoes.
According to Biz Asia, sources close to the network informed them that Hum Awards 2016 will be held in London. They also confirmed the news from Veteran actor Javed Sheikh.
It is great that Pakistani channels are going global but how will half the industry manage to squeeze time out of their busy schedules? Or who will pay for their tickets? These are a few questions that have been disturbing me ever since I heard the news. Dubai was close by so the air fare was cheaper and celebs' didn't really mind the one-hour flight.
Even Fawad Khan, the busy bee, took time out for third Hum Awards because hey, the destination was only an hour away. Although he had boarded a flight to Dhaka even before the night had ended; he at least managed to make it.
It is going to be a challenge for Hum TV's management to organize the event in London and make sure that at least the front two rows have celebrities seated on them. As far as rest of the audience is concerned, ratings report on Biz Asia confirm that Hum's shows has a lot of fans in the UK. It is indeed a good news for all the UK fans.
Read: All that happened at Third Hum Awards
Recently held Hum Awards were quite a success. The performances were sizzling, the awards were fair and Ahmed Butt and Vasay Chaudhry added the touch of humor to the night. Some people (including me) couldn't digest the million awards that went to Sadqay Tumhare – Best director, writer, drama, and OST – but then a look at the competition sobered us up.
Here's to hoping that next year viewers (and we) have better options to choose from.