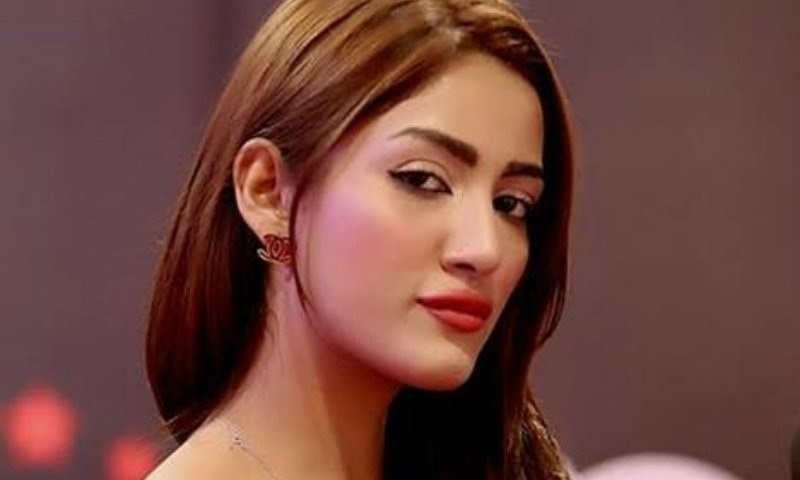 Looks like the new mommy Mathira has changed her opinion about item numbers after her baby as she will soon be seen setting the temperatures soaring with her seductive dance moves in upcoming movie 'Blind Love'.
The VJ turned actor, who had refused to do an item number for Sahir Lodhi's directorial venture 'Mausam' last year saying she only wants to be seen in leading roles, has finally returned to the basics.
The budding artist, very much like in sizzling number 'Masti mein Doobi Raat Hai' from 'Main Hoon Shahid Afridi', will be again seen in a garish revealing dress serenading the audiences. And the pictures tell us that she is quite excited about it.
Directed by filmmaker Faisal Bukhari, 'Blind Love', which follows the story of three passionate young men chasing their dreams, is yet to go on floors. And according to Mathira, she is quite confident about her role she is playing in the upcoming movie and thinks it will definitely be praised by the masses.
The movie's cast also includes Yasir Shah, who got his big break in India with Balaji soap 'Khwaish' and was recently seen in 'Dil Nahi Maanta' airing from ARY Digital, playing the lead role. The coy sweet looking Nimra Khan, who can currently be seen playing the main lead on TV One's 'Noori' has been casted as well to play the female lead.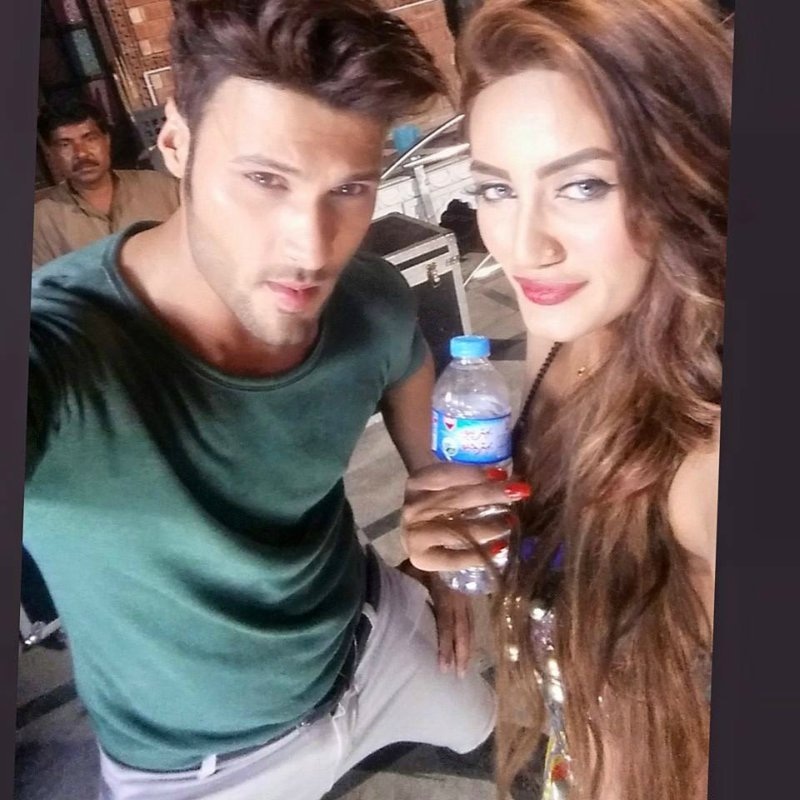 Yasir Shah with Mathira
Besides acting and dance performances, it looks like Mathira will continue with trying her vocal chords at singing too. The star has lately worked on two brand new music videos titled 'Piya Rey' and 'Neeray Aah' both set to release real soon.