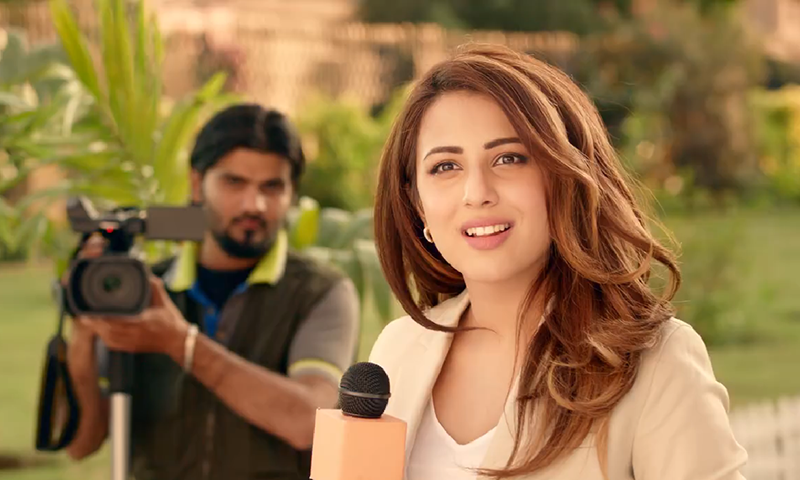 The jingle 'Pulpy hai ab Rani Pulpy' is creating all sorts of confusion.

"Tabdeeli aa nahi, tabdeeli agayi hai!" yelled not Imran Khan but Ushna Shah in a Minute Maid Pulpy orange TVC or was it some other pulpy orange drink?
A lot of products are going under identity crises these days. Q-mobile and Mobilink are trying to be Ufone. 7UP and Sprite are trying to be each other. Pepsi's 'Live it Abhi' is a twisted way of saying 'Open Happiness' and we all know latter has been Coke's campaign idea for quite some time now.
Read: Qmobile TVC may miss the 'target audience'
Rani Pulpy's TVC is one such occurrence. First, the product itself has made me go, "Wait..whaa?" after focusing my dazed eyes and wandering mind; I Facebooked a little and there was Ushna Shah telling one of friends that Minute Maid is now 'Rani Pulpy'. My fault, I wasn't staring at the screen for the entire duration of the ad and allowed my eyelids to bat and missed the transformation.
But how many consumers would actually go and conduct a research on a 30-second TVC. This is what would happen due to Rani Pulpy's slightly wannabe TVC:
---
TV: (Ushna Shah appears on TV) Breaking News! Tabdeeli agayi… Consumer: Dude! Not another TVC on same old concept. PTI's slogan and 'breaking news' is old stuff now. TVC: Wohi pulpy bana Rani Pulpy! Consumer blinks and misses the makeover of minute Maid to Rani Pulpy. Consumer: OMG. Hey look at this minute maid copycat! Ha ha ha.. And the impact of the TVC is lost in the manic laughter.
---
Positioning
The target audience for Rani Pulpy are teenagers and young adults who shy away from fizzy drinks. Although this is also processed juice but drinking this instead of coke makes them feel all healthy. The target audience, is hence, well aware of the political scenario and will relate to the TVC.
The positioning is spot-on but that doesn't really matter if the ad in itself is boring.
Campaign Idea
Election frenzy is at its peak in Karachi's NA-246 and Shashkay Film's Ahsan Rahim decided to capitalize on it. But then basing a national campaign on just a locality alienates rest of Pakistan. The brand is reinventing/renaming Minute Maid (which in itself is suicidal); so they need some rigorous on-ground BTL activation coupled with an aggressive digital campaign to actually drill the new face and name of Minute Maid in consumer's mind. A 20-second TVC can rarely achieve that.
Tagline
Using 'Tabdeel agayi hai' slogan for a product that has actually underwent a tabdeeli (change) is a brilliant idea. It's like Imran Khan came up with this slogan so that Minute Maid could use it one day when they became Rani Pulpy.
But the bad news is. It's been done before by Lipton (Sana Bucha in Lipton TVC) and we've seen so many memes of 'Tabeedli aa nahi rahi, aagayi hai' that we really need a tabdeeli from it.
Jingle
The background sound track is trying to convey the message throughout the 20-seconds. The jingle says, "Pulpy hai ab Rani pulpy' but the words only imply that this product is quite pulpy like Minute Maid. It doesn't clarify that this product in the bottle is actually Minute Maid with a different name.
Verdict: The fault doesn't lie with the ad agency because they've delivered their best in 20-seconds. The jingle, tagline and the posters are trying to convey the message 'Pulpy hai ab Rani Pulpy'. The issue is that they're not actually using the word 'Minute maid' and this can lead to confusion in consumer's mind.