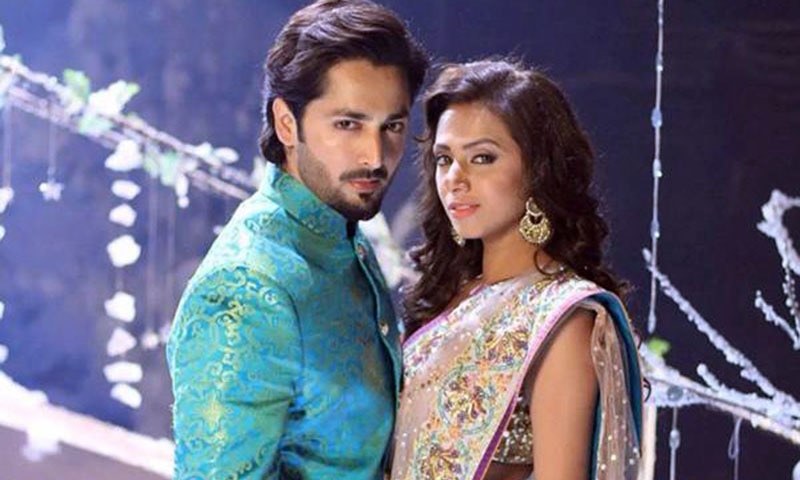 Are you excited for Tooba Siddiqui's debut film?

Yasir Nawaz and ARY Film's 'Wrong Number' generated the kind of response any wrong number would.
The film's teaser got the 'aap kaun?' response from those who would go and watch the film to promote Pakistani film (once they get to know more about the film that is). And an aggressive high-pitched swear-words infused one from the audience who isn't interested in watching a first-copy of Bollywood.
If you fall in the latter group then maybe this making of the song 'Jhannan Jhannan' starring Tooba Siddiqui and Danish Taimoor may change your mind.
Tooba is making a comeback in the industry after a long time with her debut film 'Wrong Number'. The trailer suggested that Danish Taimoor is an aspiring actor and this song validates the fact. He is seen dancing with Tooba who looks very much like a glamorous film actress. Taimoor, unfortunately, still reminds me of Jalaibee.
Read: Fans respond to 'Wrong Number'
Shimmery saris, rain, a boat in the midle of the ocean, snowfall, the-Shahrukh-walk, Titanic pose and the Zooby-dooby dance steps suggest that 'Jhannan Jhannan' is one typical filmi song. If you love the filmi-ness then this track is for you. Otherwise, the lyrics, vocals and picturisation don't do much for the song.