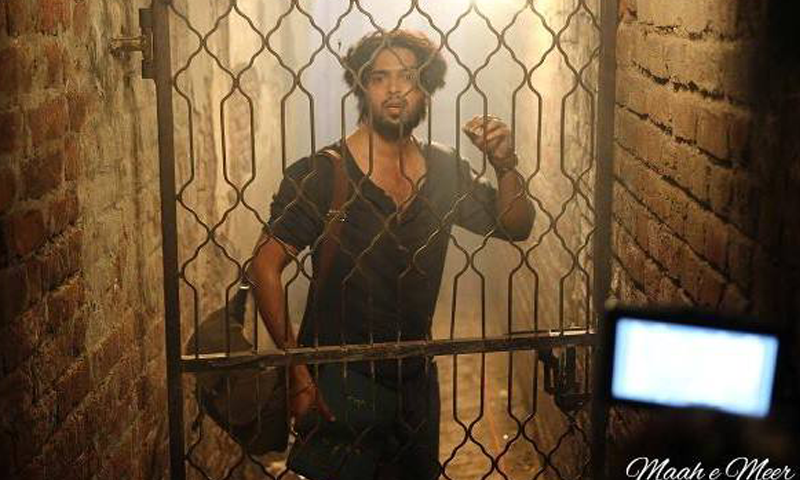 Maintaining a rough and rogue beard and donning black shirt with denim jeans Mustafa appears like a lost poet

After making a smashing film debut in Na Maloom Afrad heartthrob Fahad Mustafa is all set to rule the hearts as the legendary poet in Mah-e-Meer.
Presenting the actor's new look in the movie some behind the scene images have been recently shared. With a rough beard and jeans Mustafa looks immersed in love that he doesn't care for anything else.
Whether standing in a group of beautiful girls or walking down the road alone he doesn't show interest in the worldly affairs rather he prefers to daydream about his lady love.
Written by veteran playwright Sarmad Sehbai the film revolves around the life of noted poet Meer Taqi Meer.
---
---
Mustafa is in the guise of a contemporary poet falls in love with a woman who reminds him of the magic of full moon – and he starts drawing parallels between his life and that of famous Urdu poet Mir who also used to symbolize the beauty of his beloved with moon.
Directed by multifaceted Anjum Shehzad the film also stars Iman Ali, Sanam Saeed, Alyy Khan and Manzar Sehbai.