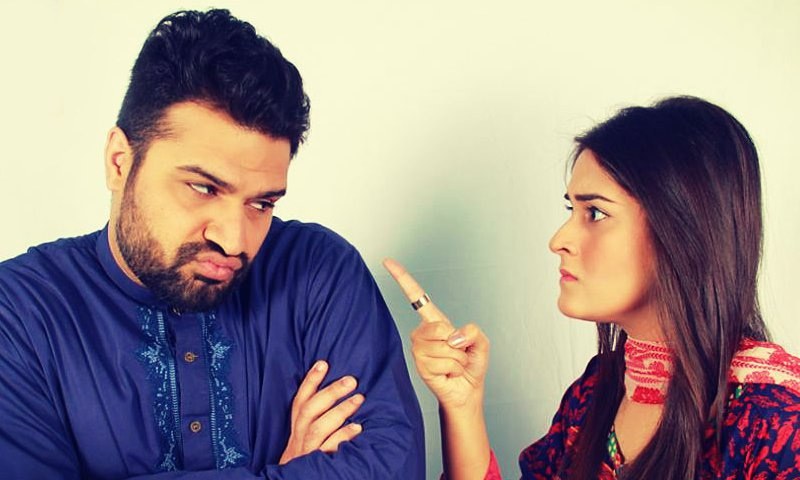 The promos are out and judging from the hits they are getting on social media, we have a hunch they will be a hit

Summers are starting and with it are starting some brand new dramas to keep the audiences glued to the screens in the scorching heat.
The promos of these upcoming dramas are out and judging from the 'likes' and 'shares' they are getting on the social media, we are sure of the fact that audiences will be adding them to their daily watch list.
1. Family Band
Starring two newcomers in the lead role, this sitcom is about a newly married couple and their moms who also live with them. The promo was a complete lol fest showin the four engaging in funny banters with each other and turning susrali issues into comic situations. Also starring some senior actors like Farah Shah, Sumbul Rashid and Durdana Butt, we felt the drama will be more funny not because of its plot or the leading roles but because of these supporting actors.
2. Zinda Dargour
Starring the versatile Saniya Jamshed, the talented Maheen Rizvi and veteran actors like Noman Ijaz, Waseem Abbas and Laila Zuberi, 'Zinda Dargour' is for all those viewers who are into intense plots.
Revolving around the story of a sorrowful girl Ailya Ahmer, the drama shows the strength of a modern woman who won't let herself down at any cost.
3. Karb
Guess why people are so excited about 'Karb'? No, it's not because the drama has anything new to offer as it follows the same tale of love and betrayal but because it stars two superstars- Adnan Siddiqui and ethereal beauty Armeena Rana Khan!
Essaying the same role of a chocolate boy lover, Adnan Siddiqui has again managed to steal the hearts of his fans with the exciting promos. Armeena too seems to be upping her game by playing another versatile character.