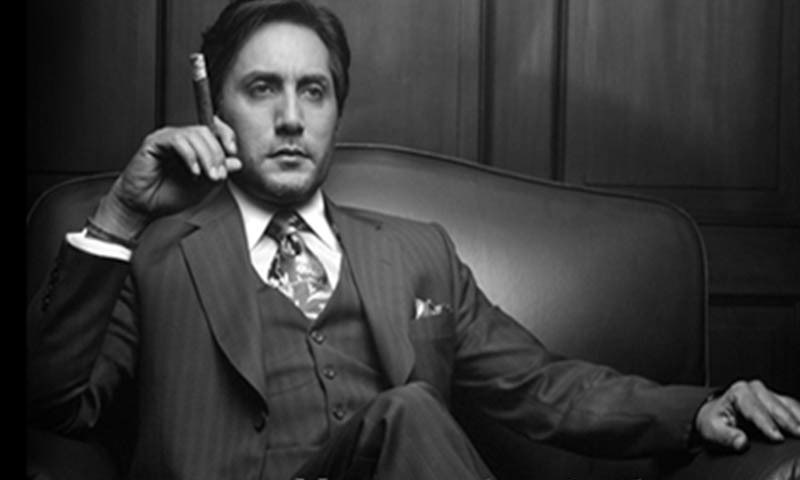 Sharing screen space with Armeena, Siddiqui plays a chocolate lover boy who turns into a tyrannical husband
Get ready to see one of the most dapper gentlemen of the Pakistani television industry, Adnan Siddiqui, captivating the audiences once again in a brand new drama albeit in a not so new role.
Titled 'Karb', Siddiqui will be seen sharing the screen space with exquisite beauty Armeena Rana Khan this time around in what looks like an intense love story, obviously sprinkled with a lot of tragedy here and there.
Playing a chocolate lover boy who turns into a tyrannical husband very much like in his previous play 'Ahista Ahista', Siddiqui can be seen sharing a sizzling chemistry with Khan.
The promo shows that the two who are in deep love each other end up tying the knot, however their marriage has to bear the brunt of families' disapproval. Unfortunately, their tale also follows the clichéd love story and they end up leaving each other after realizing there are a lot of differences in their relationship.
The drama is also backed by some veteran actors like Behroz Sabzwari and Saba Faisal.
My only gripe though is that why is it so uncommon for our dramas to show couples living happily together like Behroze and Roheena in 'Diyar-e-Dil'? Why do we mostly have to see two people who are in love turn completely against each other after spending several years together? Why does the man has to raise to his hand to make his wife comply almost all the time?
About time our Pakistani dramas steered clear of these things and focused on positive aspects of life.