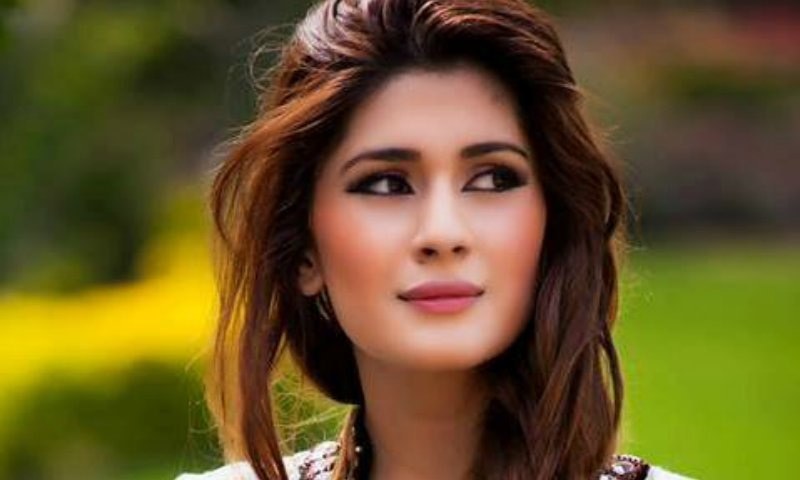 She was replaced by an American actress who had to learn Urdu for the movie

Judging from the latest updates on the much publicized 'Welcome to Karachi', we have a hunch that the only Pakistani element to the movie, its female lead- Kubra Khan- is probably not a part of it anymore.
Instep also lately cleared the air by stating that a source close to the development of the story has revealed that 'she is no longer part of the film'. Sad, but probably true.
The banker who saves the day in the blockbuster hit 'Na Maloom Afraad', Khan definitely made the movie more relatable for the Pakistani audiences when it was discovered she's casted to play the protagonist in the movie. However, be it the comedy movie's quirky poster, trailer or its promotional campaigns in the neighboring country, Khan can be seen nowhere in sight. As a matter of fact, Khan has also stopped updating her official Twitter account about any news of her debut film in Bollywood. What's more, the movie's official page doesn't mention her name either in the cast credits.
Instead, the only female star's name that is actually mentioned in all the stories posted about 'Welcome to Karachi' on various Bollywood entertainment portals is of the American actress and dancer Lauren Gottlieb. And considering her role in the movie for which she had to learn proper Urdu and don a full Pakistani avatar, it won't be wrong to consider her Khan's replacement.
Having recently received the invitation to Kashmir for promotions by the Chief Minister of Jammu and Kashmir, 'Welcome to Karachi' stars Jackky Bhagnani and Arshad Warsi in lead roles and is slated for May 21st release.
Directed by Ashish R Mohan, the movie's plot revolves around two Indian men who enter Karachi without their passports and the adventure pursues as they get trapped by the Taliban in their quest to find a way back to India. The Karachi parts of the movie were shot in United Kingdom where the sets were recreated for a Karachi like environment.