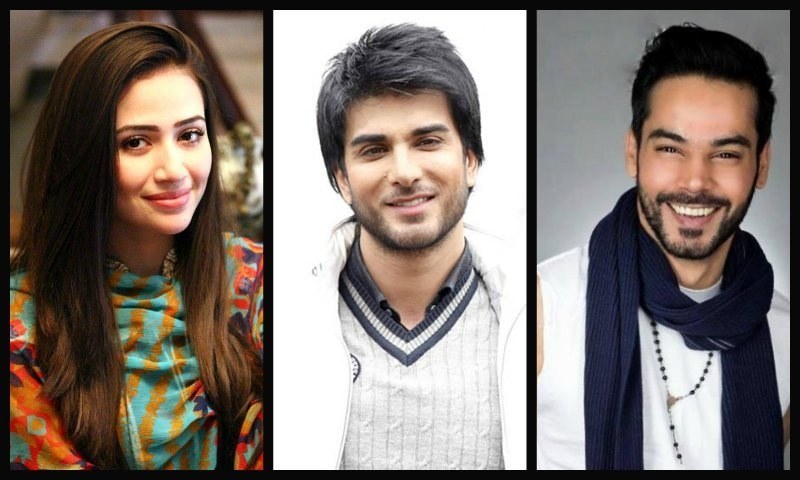 Our very own chocolate boy, Imran Abbas, who is lately busy packing his bags for France for the premiere of his movie 'Abdullah: The Final Witness' at Cannes, has a lot in his plate these days.
Currently filming 'Jaanisaar' and having a good time working with Umrao Jaan director Muzzafar Ali and co-star Pernia Qureshi, Abbas will soon be seen in a brand new drama titled 'Tum Rahey Na Tum'.
Already making waves playing the lead role with his two ongoing dramas 'Mera Naam Yousuf Hai' and 'Alvida', the former model will be sharing the screen space with Goya's star Sana Javed this time around.
While exclusively speaking to HIP in a telephonic conversation, the budding actor Gohar Rasheed spilled the bean about his new project revealing that he will also star in the upcoming drama scripted by Sameera Fazal ( She also wrote blockbuster hits like 'Shukk' and 'Chup Raho').
"This is an unconventional love story with no 'ek hero-ek villain'."
He also sheds light on his unique two dimensional character in what he calls a 'mazedaar drama'.
"I play the character of Arsalan who is madly in love with Sana Javed's character. Being the only son of a single mom though, I have to strike balance between both my mother and love interest. Sadly, however, God has better plans for my character."
Rasheed further shares that although this story is supposed to be a love triangle, the beauty of it is that neither he nor Imran comes in each other's ways.
"Everyone plays a good guy except for Sania Saeed."
The drama will also be supported by some veteran actors like Shamim Hilali, Sundus Tariq, Saba Faisal and Shaheryar Zaidi and will be aired from ARY Digital.