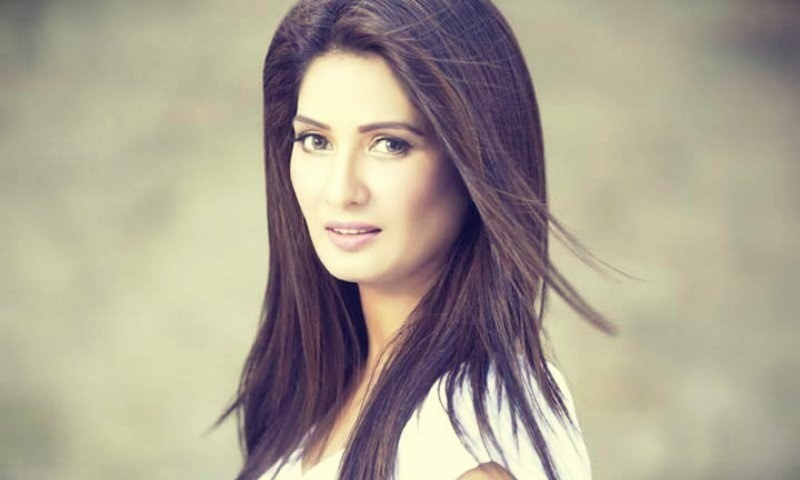 The dusky beauty Gia Ali had been missing in action for quite a while now…well yeah we did spot her at the Karachi Literature Festival …but it's our television screens which have been incomplete without her.
Hence, the actor has decided to make a comeback and while speaking exclusively to HIP, the model revealed that she will playing a secret agent in upcoming movie 'Saya e Khuda e Zuljalal' (SKZ).
Directed by Umair Fazli and produced by Jehan Films, SKZ is a story about Pakistani heroes during the war of 1965, what Pakistan was supposed to be and what it is today. It also takes the audiences through a period of history that has been forgotten.
Besides Ali, the cast also includes Afzal Khan aka Rambo, S Nimra Khan, Nayyer Ejaz, Firdous Jamal, Asad Malik, Aamir Qureshi and Arbaz Khan to name the popular few.
The movie was earlier slated for an August 14th release last year. However, the release date was postponed during early August only 'due to unforeseen circumstances', according to the official fan page of the movie on Facebook. Audiences nationwide were disappointed and were consoled by being asked to look forward to a new release date that was supposed to be declared soon. Sadly though, there have been no updates yet.
On another note, this won't be the first time we will get to a see one of our stars playing a secret agent. Renowned faces on the silver screen like Meesha Shafi, Shaan Shahid and Shamoon Abbasi all have played the spy in two superhits 'Waar' and 'Operation 021' that was liked by the audiences through and through. However, we earnestly hope that Ali portrays the right expressions and also manages to fulfill the expectations of the audience.
Here a few Behind the scene images: