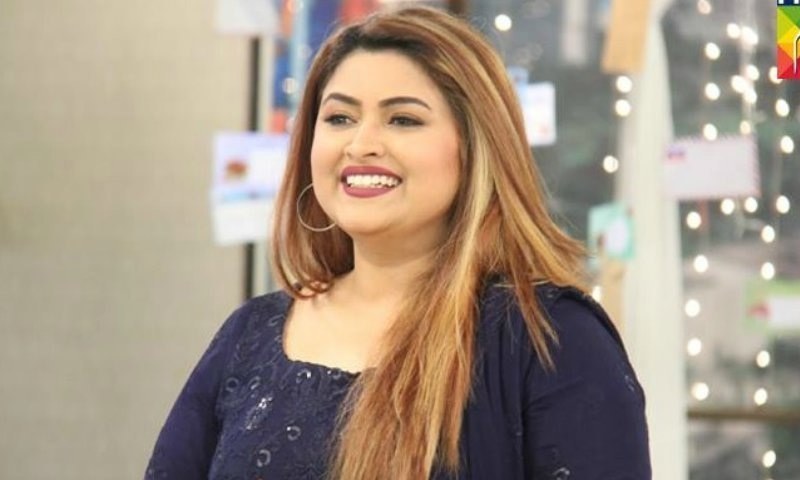 Vigilante morning show host Maya Khan returns after two years of being off the radar as a host on TVOne.
The bubbly host has had a roller coaster career beginning as a child star to being a notoriously unpredictable television personality - like hunting down couples in parks.
It does seem each channel has at least one 'iconic' personality: Geo TV has Amir Liaquat, ARY has Fahad Mustafa and Hum has Faysal Qureshi. And so, undoubtedly a pop culture icon Maya Khan will soon join TV One.
Whether she joins the channel as a morning show host or in the primetime slot has not been revealed but one can safely assume TVOne execs are hoping to bump up their rating by employing a host who can compete with Amir Liaquat in terms of shock and awe.
THE RISE AND FALL of MAYA KHAN
Hailing from a family of lawyers and journalists, Khan's showbiz career began only when was four years old. The star who initially started with doing voiceovers for commercials became the host of a full fledge show at ten- a game show called 'Bhujiye'- that aired in 1994 from PTV.
From being an RJ to a VJ, Khan continued proving her mettle on TV.
She was also a part of the classic series 'Ek Mohabbat Sau Afsaane' during 1990 and was later seen in another superhit serial 'Bisaat' alongside seasoned actors like Nadeem and Arshad Mahmood. She also garnered a lot of fame with another drama serial 'Laila Mujnoo' on Indus Vision. Another famous drama she was a part of includes 'Sheeshay Ka Ghar' that was aired from GEO TV.
Khan returned to hosting with ARY Digital's morning show 'Bakhabar Savera'. Later, she hosted 'Subah Saveray Maya Ke Saath' on Samaa TV which she had to quit due to a controversial episode in which she demanded to see the nikahnama of couples dating in the park. Khan was criticized after that controversial segment of her morning show 'Subah Savere Maya Ke Saath' on Samaa TV but she still has a strong fan base.
ARY Digital invited her to do a Ramazan special program in 2012. Afterwards, she attempted a comeback on Express in 2013 and started hosting the channel's morning show titled 'The Maya Khan Show' but the show was not a hit.
Now all TV One needs to do is start running promos of Khan's show and rest assured, audiences will come running to watch the magic of Maya.