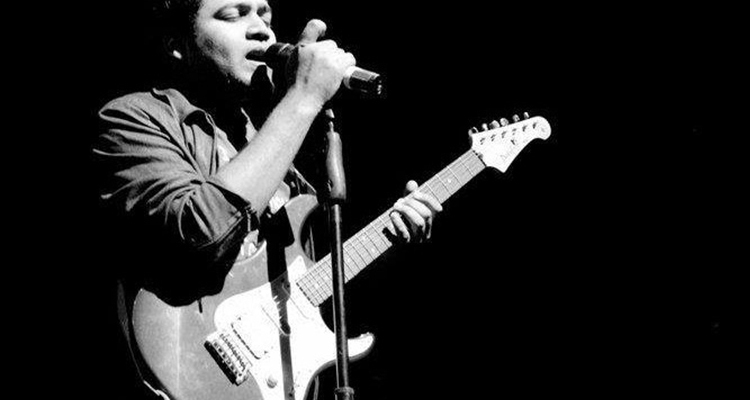 Bari has also been a part of the OST for Jami's upcoming film Moor

Ahsan Bari, talented music composer and frontman for Sounds of Kolachi, is excited about his debut as a music director an upcoming romantic feature film directed by Majid Khan.
According to Bari working on a film OST has been a dream come true. "I have been studying orchestration and arrangement for the last five years to be able to compose for a film." he says. "I'm really excited."
Two of the most powerful tracks in the film feature living legend Shafqat Amanat Ali Khan.
---
"It is seriously like a dream come true to compose a song for a living legend. I really feel lucky. It feels like I have achieved another milestone in my life ."
AHSAN BARI
---
There are seven other tracks which depict the emotional state of the characters in particular situations. The eclectic OST includes various genres including pop, rock, orchestra, psychedelic. One of the songs is even based on reggae.
To Bari, a music director should have knowledge of orchestration and musical arrangement and he/she should also be able to compose. Following this mantra, the musician himself has been studying orchestration and arrangement for the past five years in order to become eligible to compose for a film and his efforts seem to pay off.
"Bohat maza aya," he tells us.
Bari further unveils that besides Shafqat Amanat Ali Khan, many other big singers are part of the film's music however, he doesn't wish to name them at this stage of time.
The film will hopefully be starting its promotions officially very soon.
Bari has also been a part of the OST for Jami's upcoming film Moor which was put together by Strings