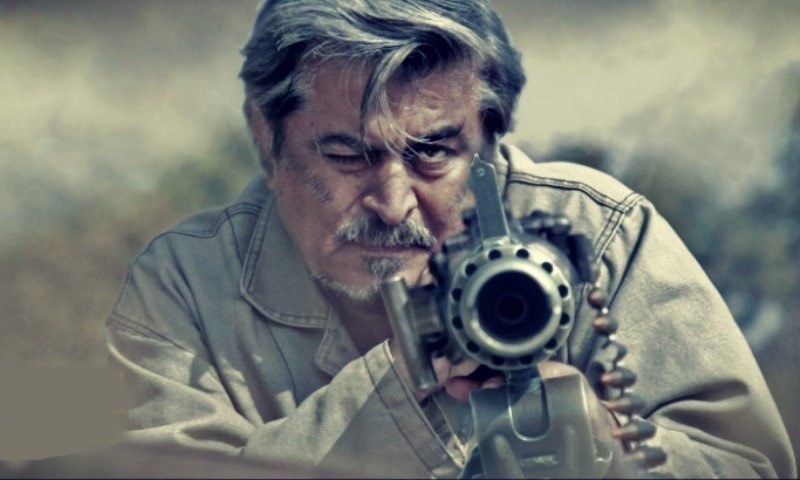 A shocking news for all the movie buffs out there.
Veteran actor Jamal Shah's directorial debut venture 'Revenge of the Worthless' will not be releasing on the scheduled date – May 22nd.
Also read: 'Revenge of the Worthless' OST goes sufi
The movie, which also stars the filmmaker in the lead besides Maira Khan and Ayub Khosa, has been pushed forward owing to the Pak-Zimbabwe cricket match series which has created a frenzy among all the cricket aficionados.
Shah took to the social media only recently to notify his fans of the distasteful news. He also enunciated that the movie's new release has been undecided yet and fans will definitely be notified once the team settles on one.
Subtitled in multiple languages including French, Arabic and English, 'Revenge of the Worthless' is based on the 2009 Swat insurgency. The off-beat movie is in fact evidence of an intensely passionate political film that reveals the perspective of those who were most impacted by the tragic violence.
Shot across Swat, Peshawar and Malakand, Shah labels his movie as the biggest and most challenging film currently being made in Pakistan on this issue or any other'. And his message for the audiences is to struggle for their rights exactly like the way the characters in his movie have.