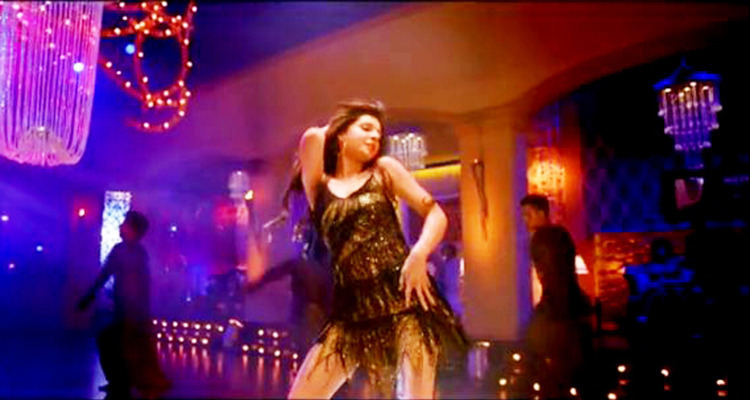 Here's a look at some celebs who don't need to travel back in time to look their beautiful self.

Pakistan's entertainment industry has its fair share of fair maidens and gentlemen who continue to look like they did 10 years ago. We don't know if they're consuming loads of fish oil, immersing themselves in anti-aging serums over night or they're simply blessed with a gene that halts their aging process. But they sure are being envied by more than half of Pakistan.
Here's a look at some celebs who don't need to travel back in time to look their beautiful self.
Mahnoor Baloch
This woman can actually spook anyone out. Baloch has not aged a second since her appearance in Chaandni Raatein. In fact she's become younger. She took a small break after Chaandni Raatein where she was playing Humayun Saeed's older bhabi but she came back as Saeed's younger cousin in one of Indus Vision's Kabhi Kabhi Pyar Mein.
Faisal Rehman
I once saw him trying to woo a Lolly heroine (I think it was Babra Sharif) wearing high-waisted trousers in a black and white Pakistani film. The next time I saw him was opposite a wide eyed Ayesha Khan. Now, Khan plays roles of mother to teenagers while Rehman is romancing young Sajjal Ali. While he does play his share of elderly roles, he continues to remain in 'hero mode' as girls come and go.
Shehroze Sabzwari
He's been acting since his pre-puberty and it still looks like he hasn't hit puberty yet. I feel like scraping my skin off when I see his soft and supple baby smooth skin. While ever youthful factor works in favor of women; it is rarely a blessing for men because as actors their characters need to grow from one phase to another.
Hadiqa Kiani
She has been around since the nineties but the pop icon's pretty face (despite the unusual styling choices) has barely changed.
Imran Abbas
Another man who looks youthful as ever – Abbas is actually genetically blessed to look that good on screen (forever).
Zeba Bakhtiar
I remember hearing my mother say "This woman is what I call beauty" when she saw Zeba Bakhtiar in 'Zara dholki bajao' in my childhood. Almost a decade and a half later I understand what she meant. Bakhtiar is one ageless beauty.
Maria Wasti
Wasti has established herself as an acclaimed actress with her varied roles from a ghareeb basti girl in Kallo to a modern vamp who hijacks her cousin's husband. But it's about time we acknowledge that she's also an ageless beauty.
Aijaz Aslam
Aslam refuses to eat anything but healthy food and disappears from award shows after a set time to get his beauty sleep. He sticks to his routine like UHU and it has definitely paid off.
Iraj Manzoor
This dusky beauty has revolutionized the field of modeling. She's been a model for years and hasn't tried to have a go at acting. She knows her specialty and is sticking to it and should be appreciated. Since her famous appearance in Vital Sign's Sanwali saloni, Iraj has continued to mesmerize us.
Farhan Ali Agha
He is tough guy with a heart of gold image is totally crush-worthy. If I was a male I'd definitely want to be like him. He's lean. He's handsome. He has no sagging skin and for him age is definitely 'just a number'.