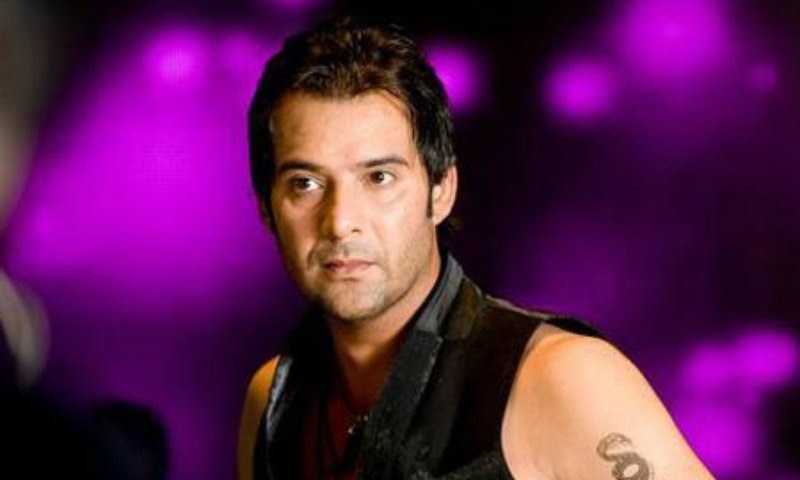 One of the most likeable stars of Lollywood, Moammar Rana after mesmerizing fans both on the small and silver screen is now set to take a swipe at filmmaking with a full length feature film titled 'Sikander'.
While exclusively speaking to HIP on telephone, the actor's PR manager, Rana Asif, revealed that the film is slated for a winter 2015 release.

Film's first poster
A reality based film comprising all the ingredients to make it an entertaining masala flick, as quoted by Rana, 'Sikander' is a love story with seven thrilling soundtracks altogether.
"We have roped in some acclaimed musicians of the country for the music of Sikander including Abrar-ul-Haq, Humaira Arshad, Fariha Pervaiz and Waris Baig."
He went on to share that while two songs of the film will be shot in Bangkok, the rest of them will be shot in interior Punjab, areas where the Moammar Rana has resided in the past.
Rana explains that the film has been a hush affair so far but the team hopes to an official announcement in the coming week about their plans.
This is the first time in the history of Pakistani cinema that a local film will hold a first look. Recent upcoming films like 'Ho Mann Jahan' and 'Bin Roye' had their pressers after making the entire film. We, on the other hand, will launch the film first, and will start the shooting later."
Expected to go on floors by July, Rana's directorial debut will also see him playing the lead role of Sikandar along with three mystery actresses whose names will be revealed at the film's first look. All three of the faces, especially the one playing the lead role are expected to be newcomers.
'Sikander' has been on the backburner for the last five years. However, the savvy actor had been so occupied with projects that he just couldn't take out time to work on it. After declining a number of offers in the recent past, the actor has now decided to solely focus on his brainchild.
We were quick to ask if Moammar Rana's pretty daughter Rhea Rana will also make her acting debut with 'Sikander'. Sadly, she isn't as the raging beauty just wants to focus on her studies momentarily and has no interest in entering showbiz.
Moammar Rana started his acting career with Syed Noor's 'Deewane Tere Pyar Ke', the actor has also starred in Syed Noor's 'Choorian' which went on to become the third highest grossing Pakistani film of all time earning a whopping amount of Rs 20 crores. Rana has also been featured in two Bollywood films called 'Dobara' and 'Ek Second Jo Zindagi Badal De'.
Bagging the award for best actor for the superhit movie 'Love Mein Ghum', Moammar Rana was last seen on the big screen in 'Jugni' that was released in 2011.