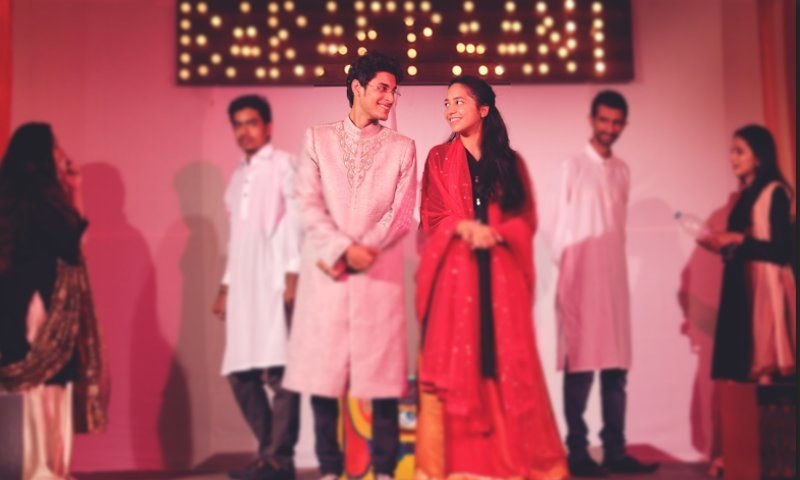 Hamza Bangash's Baraf Paani is a defiant, almost aggressively adorable love story that reeks of optimism.
The two lead characters Suhani (Amtul Baweja) and Hussein (Hadi bin Arshad) go from idealistic to desolate to daring to dream once again. Life touches two young children and turns them hard, and fearful. Death and responsibility has frozen them until they meet again and realize all they need is someone to remind them of their true selves.
These two characters are so undeniably charming and perfect for each other that you can't help but root for them. More than a love story this is a coming of age story that captures perfectly the voice and feelings of growing up and the pitfalls and expectations that come with it. It is material we have seen before, but what hasn't been seen is the observational precision and richness that makes this story authentic and realistic
---
---
The actors excel at shifting tones and engaging the audience as the story keeps changing from one perspective to the other. Hadi bin Arshad is pitch perfect as Hussein right down to his teenage awkwardness and self-awareness about romance.
Amtul Baweja's Suhani lights up the stage and steals the show. Her exuberance is contagious and her resignation to her circumstances is heartbreaking. Both characters show a resilience and optimism that has become the trademark of Karachi's youth pushing through life, just trying to make life better in any way they can.
The tagline "A Karachi love story" ostensibly refers to the love between the main characters but it also reflects a love for the city of Karachi, a love for innocent nostalgia and most notably a love for theatre.
Written and directed Bangash (who's short film Badal was also screened at Cannes Film Festival last year), Baraf Paani is the kind of play that makes you fall in love with theatre. Simple but affecting, it embraces the medium. Discussions about youthful dreams, harsh realities, gender disparity and escapism are so deftly handled that we hardly notice they are happening.
It is hard to explain in words the beauty of Baraf Paani because while the script is truthful and natural it is the staging that makes it magic.
---
Tickets and information about Baraf Paani
---
The minimalist set in the the Fomma Art Centre at Zamzama Park was essential to the capture the essence of the story. The "theatre in the park" feel strikes you as soon as you enter and stays with you as you watch Suhani's antics and Husseins contemplation of them.
The only part that felt contrived was the ending. It was a little too easy. A happily ever after via a wedding ceremony was a cheesy end to an otherwise honest story.
Hamza Bangash's light touch keeps the play from being mired in nostalgia. Instead it is wistful of the past while being firmly grounded in the present and hopeful of the future.
Baraf Paani may not be revolutionary in it concept or execution but that doesn't make it any less worthwhile, and at a briskly paced 50 minutes I was disappointed when it ended.
It's hard not to love this play. With simple, unpretentious language Bangash developed a tender story that was an unexpected breath of fresh air and an unadulterated delight.