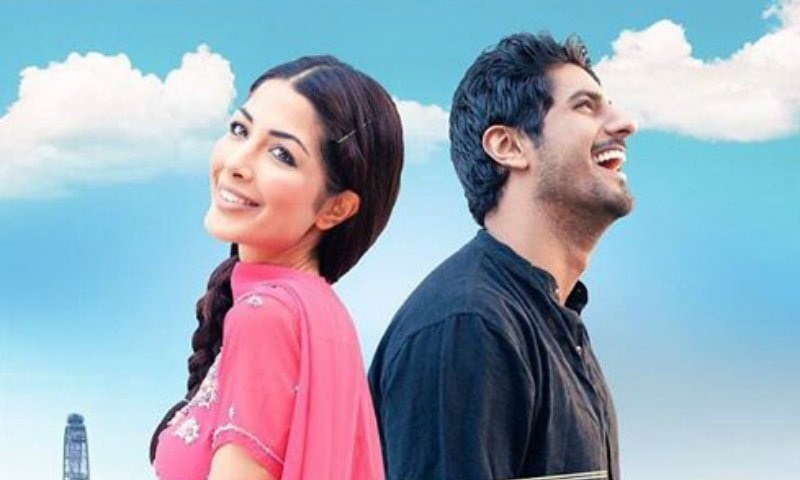 The movie stars the handsome Asad Shan and raging beauty Sabeeka Imam

One of the most successful British Hindi language films of the UK 'Welcome to London' graces the Pakistani cinema screens this weekend.
And here we list down five reasons to inspire our readers to hit their nearest theatres and not miss the show at any cost this weekend:
1. The ravishing Sabeeka Imam
Remember the exquisite Rukhsar of the very popular Kangana Ranaut starrer 'Queen'? How we first kept drooling over Rukhsar's statuesque looks and then her dialogues that were delivered in very fine crisp Urdu? That was the killer beauty Sabeeka Imam, the debutante who is seen playing the lead role in romantic thriller 'Welcome to London'.
Also starring in crime caper 'Jalaibee', the British model/actress bagged the British Asian Model of the Year Award in 2011
2. The next big thing Asad Shan
'Welcome to London' also marks the directorial debut of British actor, model and TV presenter Asad Shan who after gripping the people of UK is all set to win Pakistani audiences.
What's more, the hunk with the Kashmiri descent, who describes his movie as "Karan Johar meets Guy Ritchie" will also play the hero in it essaying the role of a man named Jai- a young Punjabi man from Delhi who leaves his debt-ridden family and heads to London to fulfill his dream of a brighter future.
Shan's other prominent appearances include being a VJ for B4U Music and he is also currently hosting a weekend show on Zee TV's Zing. Not to mention, he has also starred in New York Film Academy and Lee Strasberg Theatre Institute productions of the well-renowned East is East and The Glass Menagerie.
3. Brit grit with Bollywood polish
Teaming the essence of Bollywood romance to the gritty urban backdrop of British cinematography, 'Welcome to London' is all set to have the audiences hooked and get their heartbeats fluttering with a plethora of plot, twists, turns and emotions for a never-experienced-before cinematic journey.
The plot of the movie revolves around Jai who comes to London to escape from his impoverished family background and build a prosperous future for himself. He meets the love of his life Simran (played by Imam) who is an avid SRK fan. However, instead of living happily ever after thing turn grim when l day Jai receives a strange phone call which puts his life in danger.
4. Stellar music
Besides the ensemble cast and thrilling storyline, 'Welcome to London's' soundtrack features some seasoned musicians of the Pakistani music industry along the likes of pop star Falak Shabbir, underground rocker Zuj Jibran, Sohail Haider and Access band.
It's also important to mention here that Shabbir's claim to fame 'Rog' and his second super hit romantic number 'Tera Saath Ho' both are a part of this exciting movie, making the singer earning more recognition and fame for his talent.
5. Slick direction
Having had its official trailer viewing at the Cannes Film Festival, the London based movie has been provided with incredible support from the Bollywood fraternity with an actor as big as Shahrukh Khan helping out and offerinf advice to the hero and director of the movie Shan. Additionally, Bafta and Oscar winning editor Chris Dickens also makes a part of the directorial team who has very effiiceintly combined Bollywood with international film stylistics and techniques for 'Welcome to London'.