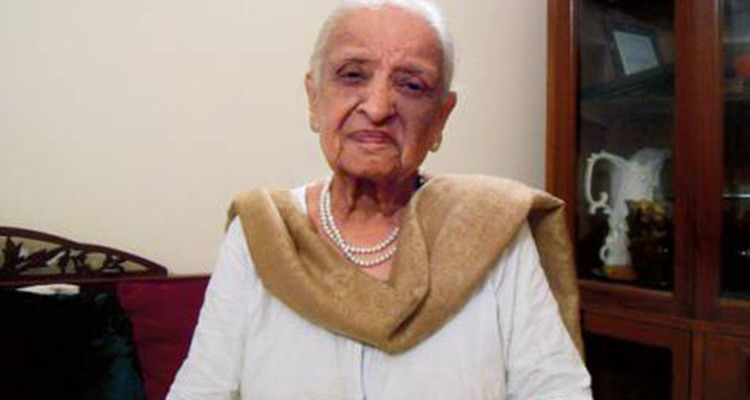 We grew up watching her plays and we take you to the memory down lane with Bajia's classic plays.

As Fatima Surraya Bajia celebrates her 88th birthday we remember her all time hit drama serials.
She is undoubtedly one of the few finest dramatist of our television industry – a trend setter who promote subcontinental marriage fiesta in dramas. The way she presented the desi weddings especially the mehndi sequences in her serials had never been done before – all those traditional tappe and geet are still the shaan of Pakistani serials.
We grew up watching her plays and imagining our lives in the canvas she draws with her words. We take you to the memory down lane with Bajia's classic plays.
1. Aroosa:
My childhood memories are incomplete without this amazing Urdu play. The talented Mishi Khan and Adnan Siddiqui have made their television debut through it and have been still ruling our hearts with their extra ordinary acting talent since then.
2. Shama:
An adaptation from A.R. Khatoon's novel this black and white serial was about the rasam-o-rivaj of Muslim family in pre-partition India.
3. Ana:
Directed by Qasim Jillani this classic play was a debut platform for two brilliant actor Izhar Qazi and Mehreen Elahi. This play was telecast in 1982 as Bajia was looking for a new face for television and Qazi's striking resemblance with Indian film actor Amitabh Bachhan immediately caught her attention.
4. Zeenat:
Abid Ali's second wife Rabia Noureen made her debut through this play. other cast of teh play include Mehmood Siddiqui, Ishrat Hashmi and Khalid Zaman. Based on Mirza Qaleech Baig's novel this play focuses on the problems of a girl living in rural Sindh.
5. Tareekh-o-Tamseel:
It was a famous drama series based on historical events. In it Al Tamash was penned down by Fatima Surriya Bajia whereas veteran Qasim Jalali directed it. It was about the Muslim King Altamash who ruled India and founded a dynasty. Drama cast included big names like Mehmud Masood. Tahira Wasti. Javed Sheikh. Marriana Hassan. Kamal Irani. Ayesha Khan and Ishrat Hashmi.
6.Sassi Punno:
Based on famous folk tale Sassi Punno this play was another classic jewel from Bajiya's writing treasure. The leading cast included Mehmood Siddiqui, Jahan Ara Hai, Shakeel, Mumtaz Kanwal and Qaisar Khan.
7. Anarkali:
There could not be better choice than this to pick the gorgeous Zeba Bakhtiar to play the character of Anarkali. Bajiya brilliance was evident from every scene where she has beautifully penned down the love story of Shehzad Saleem and Anarkali.
Ghar Ek Nigar: It is another hit play written by Fatima Surraya Bajia and starring the graceful Jehan Ara.
*9. Babar:*
An excellent historical drama about the conqueror of India and the founder of the Mughal Dynasty, Zahir-ud-din Muhammad Babar. Once again the dynamic duo of television Qasim Jillali and Fatima Surayya Bajiya worked together to create yet another hit serial. Sheer hardwork and study has been done on the characters of this drama and the actors have performed extremely well. The drama cast include Farooq Hasan, Sidra Khan, Jehan Ara Hayee, Anwar Iqbal, Qaiser Khan, Sultana Zafar, Humayun Mehboob and Basit Khan.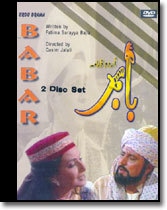 10: Afshan: It is one of my favorite play and I love the beautiful Zainab Umer – it is rare to find such innocent face in modern times. It was an adaptation of A. R. Khatoon's novel and beautifully presents the socio-cultural, religious and political values of the Muslim Society of the sub-continent before the creation of Pakistan. It gives a a realistic picture of a cultured Muslim family where the parents have a right to decide the fate of their children and integrity of the family rules supreme.