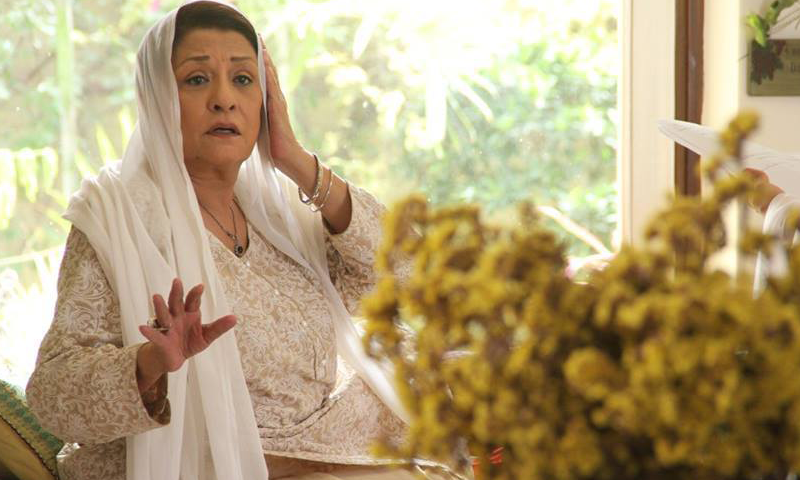 While the holy month of Ramadan is just round the corner the focus of channels have shifted towards religion-centric program and in an attempt to stay ahead Hum TV will come up with a Ramadan special play 'Sawaab'.
Starring renowned film star Sana Nawaz the play will depict the story of a housewife, who puts all the love and care to cook and serve the best to her whole family in the month of Ramadan.
She has to put her own prayers and comfort aside. Barely gets any proper sleep and rest by this hectic routine of cooking for seher and Iftaar with all the responsibilities of the house.
Yet a common mindset takes all her tiring efforts as her duty. Mostly she has been taken "for granted" by her family.
The drama protagonist "Nimra" is a young housewife, living in a big joint family. Being the only daughter in law, in Ramadan she is struggling hard to make everyone happy by her culinary expertise but dealing with a diplomatic mother in law, cunning elder sister in law and ignorant husband it becomes a tough job and emotional trauma for her.
How she will coup with all this, has depicted in a way that every female viewer can relate with her, sympathies with her and feels that it is her own daily Ramadhan routine and story.
The cast of the play also included veteran actors Abid Ali and Samina Ahmed.
A joint production of Gold Bridge Media and MD Productions for Hum Sitaray, the play is conceived by Noor-ul-Huda Shah whereas Furqan T. Siddiqui has directed it. The writer of the play is Ghazala Naqvi.