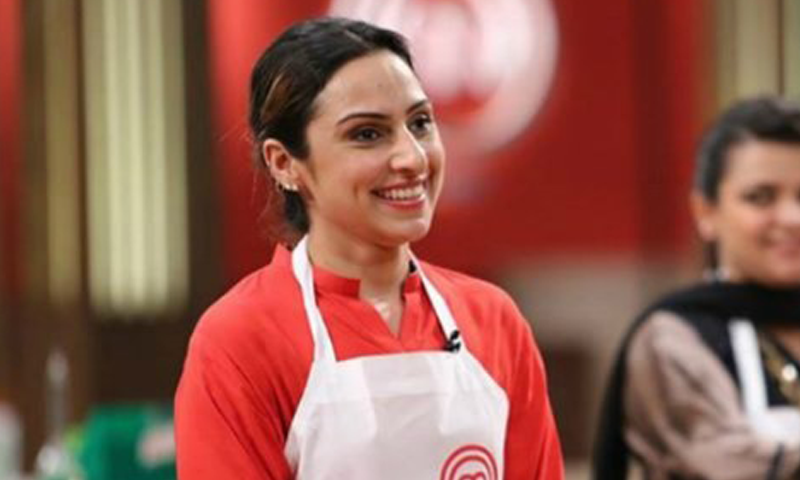 Ammara Noman will not only make scrumptious dishes but will also be having chit chat with celebs

Every Ramazan we are inundated with shows on two topics: religion and food.
Last year international franchise 'Master Chef Pakistan' raised the bar in Pakistani food programming by giving the culinary arts serious space usually reserved for the divine.
This year the producers of the show return with a new format and a familiar face as the head of the kitchen. Last season's talented winner Ammara Noman, is hosting the cooking show on Urdu1.She won the heated contest after facing off with twenty competitors.
The judges, Chef and Executive Asst. Manager Khurram Awan of Movenpick Hotels Karachi, Chef Zakir Qureshi and Chef Mehboob Khan,selected Noman after rigorous rounds of close competition.
On winning the Master Chef title Noman's was awarded a number of prizes and a culinary show is a part of it. The teaser of her first culinary show has been recently revealed on Facebook page.
Although the format of the show hasn't been clear from the teaser but an insider has told HIP that other than delectable dishes there will be an extra dose of spice with the presence of celebrity guests on the show. As rightly said in the video dreams only turn into reality when someone dedicatedly work to achieve them – it was a small dream of housewife to make big in culinary industry and she uses all her energy in fulfilling it which ultimately earn her a prestigious title of Pakistan's first Master Chef.
Why we can't wait for her new show
Noman was one of the most likable and creative chefs on Master Chef Pakistan and it will be exciting to see her create her own cuisine.

A sneak peek of the show reveals that the chef will be creating culinary magic in the kitchen.

Other than scrumptious dishes celebrities will also make their way to the show where the chef will have light-hearted conversation with them.
Well, we are unclear when will the show be aired but the teaser has certainly raised our expectations and we are eagerly waiting to see Pakistan's first Master Chef creating her magic in kitchen.