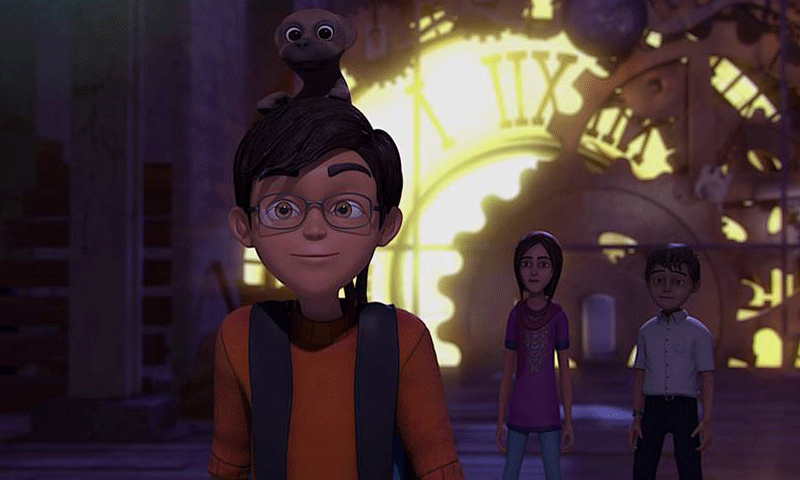 The film has broken all previous records set by Hollywood animation films like Rio2, Ice Age and Toy Story

3 Bahadur, Pakistan's first animated full-length super hero film, is set to cross five crores this weekend having already earned over 4.7 crores in just over 2 weeks making it the highest grossing animated movie in Pakistan beating Rio 2's previously held box-office record.
3Bahadur was released 22nd May 2015 in all digital cinemas across Pakistan.
Speaking about '3 Bahadur', Academy Award Winning Film Director Sharmeen Obaid-Chinoy said, "The success of 3 Bahadur is indicative of the success of Pakistan's animation industry. We are delighted that our film has been embraced by Pakistanis young and old and that our children finally have local animated heroes to look up to. As long as we continue to dream big anything is possible!"
The cinema of Pakistan has showed its potential and facts proven right that with good content and new initiatives the desired goals can be achieved. The perfect example of this is 3 Bahadur which is not only Pakistan's first animated feature film but is officially the highest grossing animated feature film in the history of Pakistan which has broken all previous records set by Hollywood animation films like Rio2, Ice Age, Toy Story and many more.
3 Bahadur not only had houseful shows on weekends but on weekdays too, the film had over 80% turnout in all the leading cinemas of Pakistan with kids and families falling in love with the superheroes and wanting to become one of them. The film was appreciated by the cinema owners too as the film response was a surprise for them, as they had to put in extra shows of the film due to huge demand of the film with people turning out in huge numbers.
"At ARY Films our objective is to show the world our vision of 'Made in Pakistan'. 3 Bahadur has now opened new boundaries for the film makers in Pakistan and will be the first of its kind whenever animated films will be talked about in Pakistani Cinema." said Mr. Jerjees Seja, CEO, ARY Digital
3 Bahadur is a story about 3 children; Amna, Kamil and Saadi who attain super powers and use them to save their town 'Andher Basti' from the evil over lord Mangu. It is a story about courage, heroism, loyalty and friendship that will inspire the next generation to realize that they hold the power to change the future of Pakistan for the better.