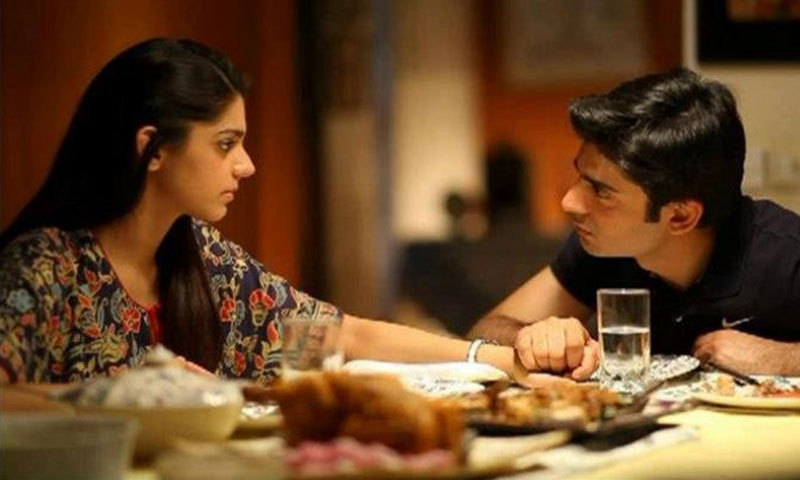 If you think Khobsurat star Fawad Khan is the main attraction for Indian in Pakistani dramas, then you are possibly wrong - because it's our realistic storylines which touche their hearts.
Times of India has recently published a story praising our dramas. Read the excerpts below:
Even as the love for Pakistani Lawn suits isn't on the wane, TV series are the new and much-loved import from across the Border. And the reason is not Fawad Khan, who has stolen a million hearts here, but stories that are real.
Regular watchers say Pakistani serials are much ahead of Indian saas-bahu sagas.
I love watching them as they are much more sensible than Indian ones. Though I watched my first Pakistani soap because of Fawad Khan, thereafter it was definitely for the concept and realistic stories. I watch them on YouTube every night. Currently, I am watching 'Maat'. Though it is a little old, I have not watched it," says Kanupreet Arora from Model Town.
The serials are close to reality, says Avneet Kaur, a resident of Pakhowal Road.
"I am a big fan of these serials only because of their concept. The best thing is that they don't wear tons of make up and jewellery while eating and sleeping. They live real lives. Also, the stories are mostly women-oriented and that is one thing I like the most about them," she says.
Sakshi Arora from Kitchlu Nagar takes respite in the fact that everything is to the point in these stories.
"No dragging the stories for years. They are limited-episode serials, 25 to 30. Short and meaningful," she beams.
Watching these serials takes Richa Khurana close to Pakistani culture.
"So much like us, yet so different," she says. Birinder Kaur watches them for the realistic treatment of social issues. "Kash Main Teri Beti Naa Hoti and Thakan are my favourites," she says.