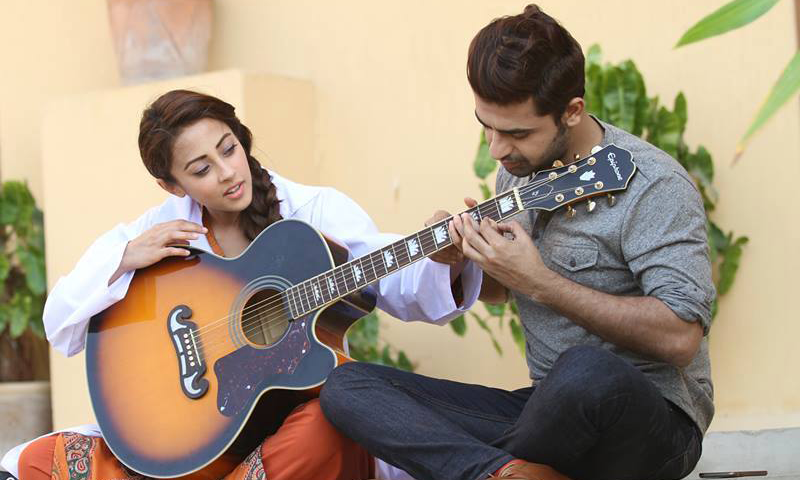 Saeed plays a struggling musician in play who goes down in the dumps seeing her doctor wife's success

Do marriages fall apart when a wife is more successful than the husband?
In our male-dominated society a man ego often gets hurt seeing her better half reaching the height of success quicker than him – and cashing on the same topic a novice writer, Saadia Akhbar has drafted the storyline of her upcoming play 'Silah'.
Starring the beautiful couple of singer turned actor Farhan Saeed and Ainy Jaffri the play features a love story of two medical students whose love fall apart when money and fame come in between them.
Saeed will play a role of a struggling musician who goes down in the dumps seeing her doctor wife (Jaffri) attaining new heights in her career. The blossom love losses its freshness which eventually led to the destruction of their marriage.
It's nice to see Jaffri gracing the small screen again after a brief post-shadi hiatus. The talented actress has a number of successful plays at her credit including Aseerzadi, Meri Behan Maya and 'Kitni Girhani Baqi Hain'. We hope that her on-screen chemistry with Saeed win help to win viewers accolade.
So far, it is not confirmed which channel will air the play but seeing some behind the scene images have certainly risen our expectations and we are looking forward to it to start soon.