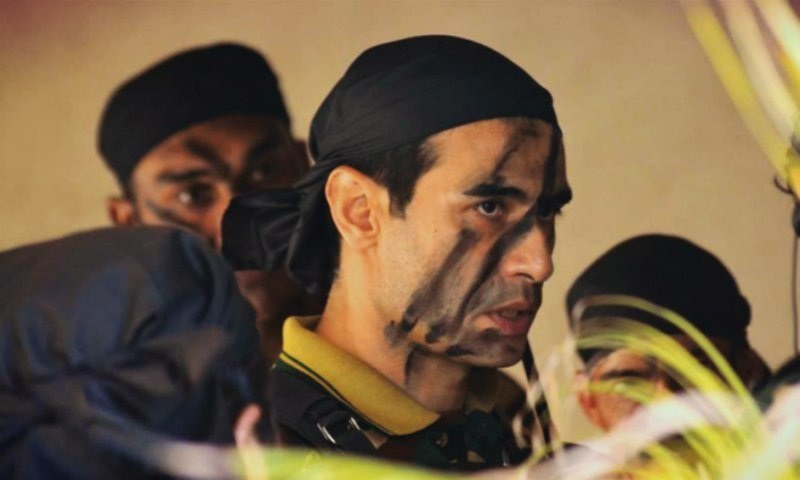 It is a story of men belonging to Pakistan's Elite Special Forces whose life gets entangled in the corrupt system

With no theatrical trailers or soundtracks released in the recent past, this news might be a bit hard to digest but coming straight from the horse's mouth, it has to be believed.
While speaking exclusively to HIP on telephone, one of the prominent stars of the Dhuaan fame Ashir Azeems movie, Maalik, Farhan Ali Agha spilled the beans about his upcoming movie and revealed that the date he has been given for the movie's release is August 14th.
When asked why no promotions of a movie which is going to be released so soon are underway, the star very calmly stated that it's because the scenes which had to be shown in the trailer were shot only recently. This was the reason why the trailer's release had to be postponed.
Playing the role of an army man, Agha further shared that his character essays the role of a very simple person who is very patriotic and organized in life.
Staying true to its title that is 'Maalik', the intriguing movie is a wholesome concept which aims to make people understand the ownership of their country.
Anyone who remembers the famous Quetta center serial Dhuaan – based on five friends and how they join the secret services to serve their country but end up being the target of a famous drug dealer – can see the similarity between that serial and this film. Just like he did for Dhuaan Azeem has written the screenplay for Maalik and will direct it as well.
This film revolves around Lily Tomlin's saying, "I always wondered why 'somebody' doesn't do 'something' about that. Then I realized I am 'somebody'."
It's all about taking responsibility to make Pakistan a better country. It is the story of Pakistan's Elite Special Forces whose life gets entangled in the corrupt system. The characters soon realize that serving the nation is more complicated than simply following of orders.
Maalik is not only focusing on the 'real' issues prevalent in Pakistan – corruption, kidnapping and smuggling – it has also given chance to young people who want to make it big in the industry.
Besides Agha, the film stars Ashir Azeem, Sajid Hassan Hassan Niazi Sabreen Baloch Rashid Farooqi Marriam Ansari Adnan Shah Tatmain ul Qalb. Azeem is also going to appear in another movie (again based on armed forces) Yalghaar which is set to release in July.