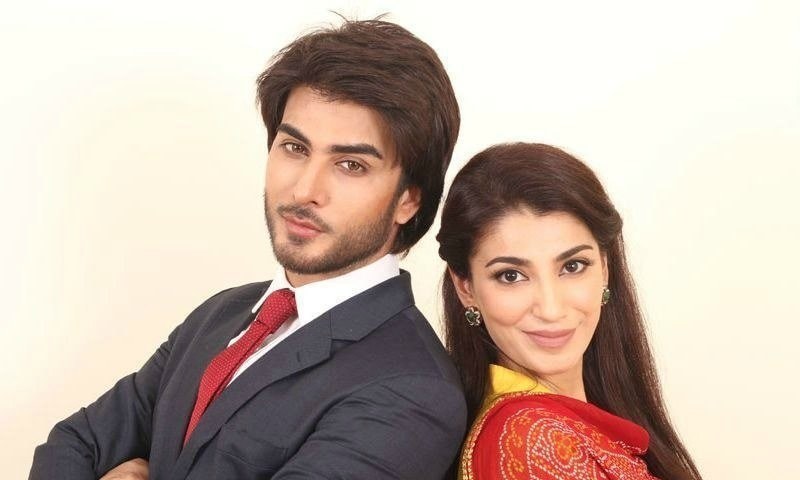 Hum TV was the most viewed channel from 9.30pm to 11.30 pm in UK's 'desi' circle on Wednesday, thanks to 'Alvida'
A massive number of of Asian viewers in UK were glued to HUM TV on Wednesday night.
Why? Because the much talked about drama 'Alvida' aired its last episode.
According to BizAsia, Alvida's finale garnered 70,300 viewers – peaking at 111,300 viewers during its one-hour slot – beating all rival channels. The Sanam Jung and Imran Abbas starrer seems to have gained a massive popularity in UK's Asian community. It also turned out to be a blessing for 'Muqadas' as this HUM TV serial also got really high views on Wednesday night.
Also read: Did Alvida's last episode do justice to the drama? Not really!
It seems that most of the audience stayed put on the channel even after 'Alvida' and watched 'Muqadas' at 9pm. The show gathered 19,700 viewers.
On the other hand, Star Plus' show 'Ye hain Mohabbatein' tried its best to hijack Hum TV's viewership by attracting 97,600 viewers and was a close runner up on Wednesday.
Although Alvida's farewell had all Pakistani drama enthusiasts hooked to their television screens, majority of them were unhappy with how the episode folded out. Everyone wanted to know what happened to the vamp Fareesa who completely disappeared from the drama. Many even said that one more episode should have been aired to clear the confusions before broadcasting the last episode.