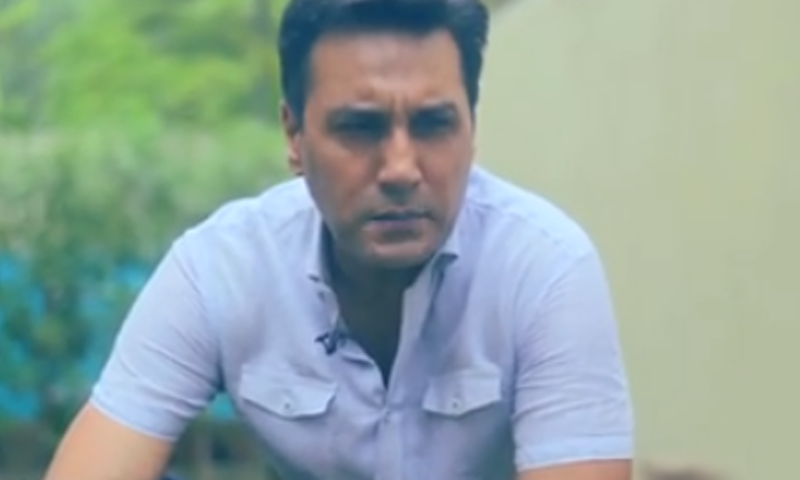 Ambassador Adnan Siddiqui takes the #TeamMuhafizChallenge and plants a tree to beat the heat!

Team Muhafiz wants everyone to their challenge to beat the heat. The supremely talented and equally good looking, Adnan Siddiqui has graciously accepted to be not only their Ambassador, but was also the first to take the TeamMuhafiz challenge to save a life, plant a tree, and beat the heat. With the current heat wave in Karachi where the death toll has surpassed 1000, this could not have come at a better time!
All you have to do is plant a tree, take a video, nominate five friends, and then upload that video on your facebook page. Once you do that you also ask your tagged and nominated friends to do the same using the hashtags #TeamMuhafizChallenge, #Savealife, #plantatree, and #Beattheheat. In the video below Adnan Siddiqui nominates and challenges Humayun Saeed, Aijaz Aslam Faisal Qureshi, Hina Dilpazeer, and Sanam Jung.
As per their website, Team Muhafiz is
"a comic book series about 8 teenage volunteers created and written by Imran Azhar. They are short entertaining stories with strong and socially relevant messages. The 8 teenage volunteers went to a small neglected neighborhood to revive an old and failing Youth Center as a school project, but fell in love with the community and never left them. Now they coach sports & music to local kids and instill values of fairness, compassion and justice for all. And whenever they see injustice, they stand up against it with the help of the local community."
The comic book series will be launched over Eid Holidays with their first challenge being deforestation; a issue not only limited to Pakistan but something which is of grave concern globally.
We at HIP are waiting for Humayun Saeed, Aijaz Aslam Faisal Qureshi, Hina Dilpazeer, and Sanam Jung to accept the challenge and plant their own trees. Let's see who they will nominate.