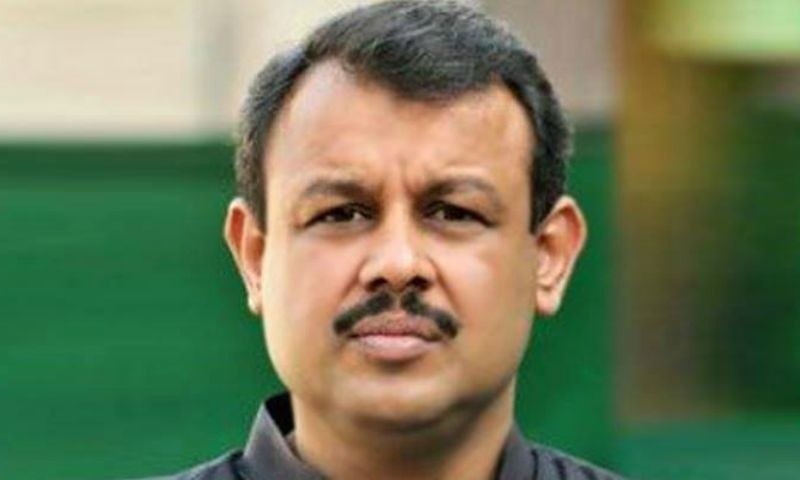 He will be serving as chief of investigation cell and will also host a show

After his brief stint at ARY where he served as as an Editor and Investigative Analyst and also hosted special investigative show 'Andar Ki Baat', veteran investigative journalist Asad Kharal has now been appointed by the up and coming Channel 24.
According to Journalism Pakistan, Kharal has joined the channel as head of investigation cell where he will also host a program.
The industry portal also shares that the prominent media personality would make an exclusive team of investigative reporters at all bureau offices to introduce a new trend of investigative journalism in electronic media. This is what one of the sources close to the development of the story has been reported saying:
"The investigative reporters will not only work on corruption and mega scandals of the government and bureaucrats but also expose wrongdoings in the field of health, education and crime."
With 18 years of journalism experience to his credit, Kharal has worked at some of the leading media groups including The Express Tribune, The News, Daily Times, Geo News and Dunya Television.
Kharal has a long history of working in investigative journalism – he has more than more than 1,500 investigative news stories in print media and more than 100 breaking news in electronic media to his credit. He is also author of six books and a regular contributor to The Guardian and Chicago Sun Times.
He has been a regular participant in TV talk shows on Express, ARY, Dunya, Samaa and DawnNews. He also won the "Investigative Journalist of the Year" award in 2003 besides bagging two other awards in categories of judiciary, law and order.