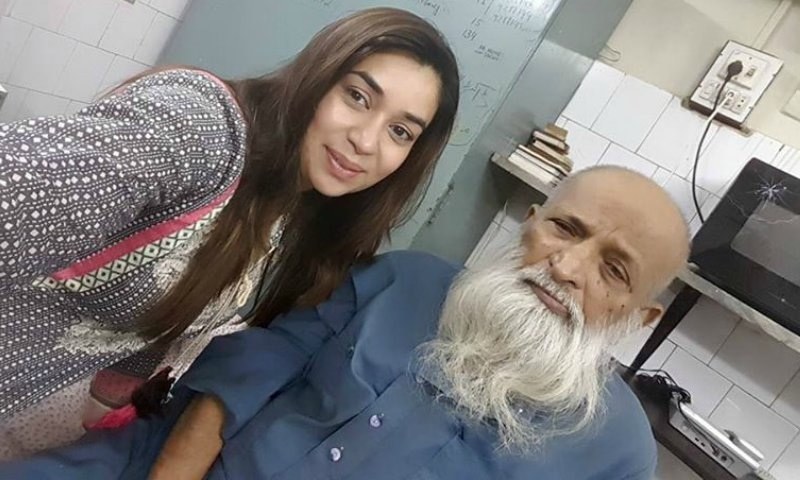 The pop singer has no regrets about taking a selfie with hospitalized hero

Lambi Judaai singer Komal Rizvi is defending what most consider a huge social media mistake.
She posted a selfie of herself with a visibly weak Abdul Sattar Edhi who is undergoing dialysis. While she went to show support and offer her best wished to the Edhis she whipped out her phone because she was 'extremely excited to meet the most important man of her nation'
She is has gone on to claim that the now controversial selfie is the 'best selfie' she has ever taken and those criticizing her are hypocrites.
The pop star was slammed by social media for being insensitive and disrespectful.
After being widely criticized by people, the singer took to social media again to speak out for herself in the wake of which she put up a status narrating the other side of the story behind the selfie controversy.
According to Rizvi, Edhi wanted to sit up for pictures with her but she asked him not to as she didn't want to cause any kind of inconvenience to him.
Calling Edhi her role model, the signing sensation goes on to assert that the selfie she has taken with Edhi is the best and the greatest selfie she has ever taken. And that she will print it and frame it.
Lastly, Rizvi labels all those people who have condemned her for doing such an act 'nasty', 'negative', 'lazy' and 'hypocritical' and have asked them to delete their anti comments or else she will 'permanently block and delete' them on her official fanpage on Facebook.