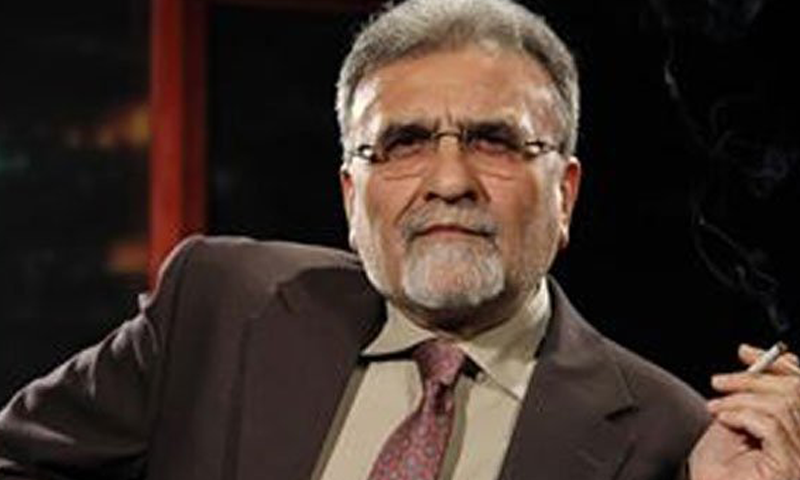 He will be seen hosting a current affairs program

Senior journalist Nusrat Javed after resigning from Bol Network has returned to his home channel Aaj TV.
Leaving his old friend Mushtaq Minhas behind, Javed decided to move ahead and host a current affairs program of his own. He made this announcement in a tweet.
He also mentioned that he would resume writing for newspapers however this time Roznama Express will not be the platform.
Read: Javed Iqbal teams up with Mushtaq Minhas for #BolPakistan
After bidding adieu to Bol the journalist recently made an appearance on ARY as a senior analyst on a talk show which had his fans overwhelmed.
Javed along with Minhas used to host
Bolta Pakistan
on Aaj TV. The duo made a major jump in career by joining much hyped channel Bol but Axact fake degree scam forced Javed to leave it whereas his partner Minhas decided to maintain his loyalty with the channel.
The seasoned journalist has been extensively working in field since 1975. He has worked for major English newspapers before venturing into broadcast.