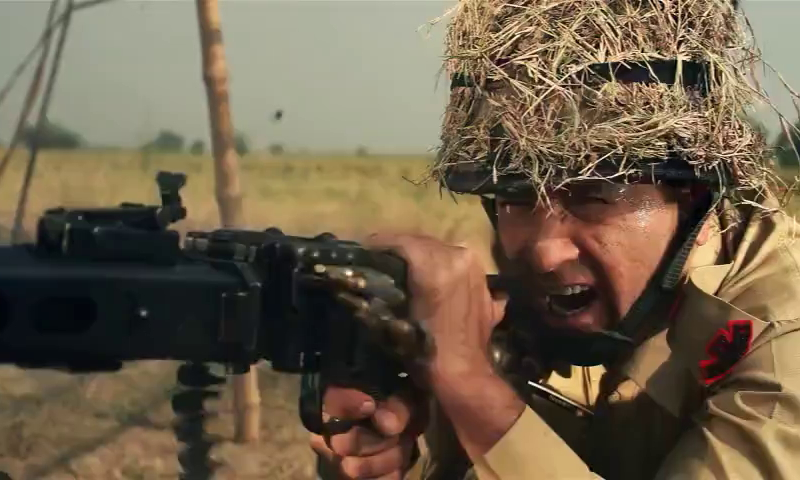 If you have been wondering what has happened to the long awaited action cum patriotic flick 'Saya-e-Khuda-e Zuljalal', then it's about time you found out that its shooting is going on in full swing. What's more, the movie is almost on the verge of completion.
With big names of Lollywood including Moammar Rana, Javaid Sheikh, Gia Ali, Arbaaz Khan, Shafqaat Cheema and Nayyar Ejaz on board, it's certainly one of the most awaited movies of the year.
The film lead actor Rana along with Sohail Sameer, Amir Qureshi and Shafqat Cheema have been spotted recording an action sequence for the film.
The recently released behind the scene video has given a sneak peek on some hot boys dressed up in army uniform beating down enemies with their deadly kicks and punches.
Directed by Umair Fazli and produced by Jehan Films, the movie was earlier titled 'Mission Allah u Akbar' and narrates the stories of Pakistani heroes during the war of 1965. The film will transport the audience to old times when our soldiers bravely fought the archival.