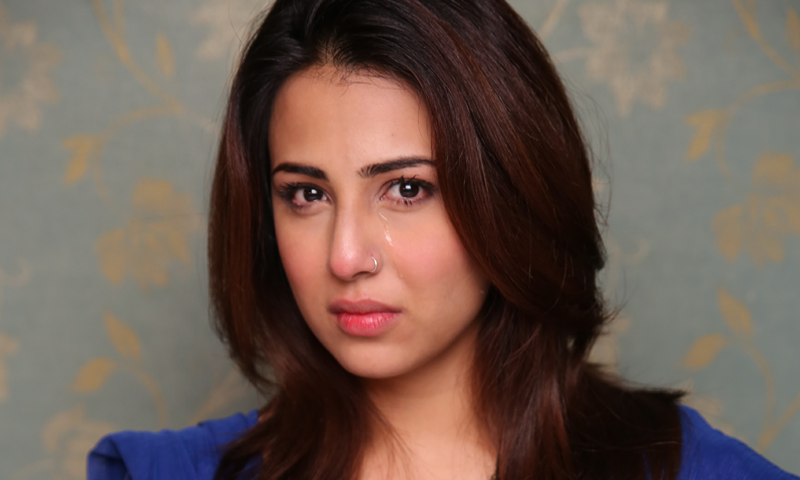 We adored her as the masoom Rudaba in Bashar Momin and hated her as the evil brat in Piya Mann Bhaye – now Ushna Shah returns in Geo's upcoming drama Duaa.
This time she will be playing a young middle class girl Dua (Shah) who lives with her mom (Hina Bayat Khawaja). She falls in love with her friend Ashar (Daniyal Raheel) who belongs to an affluent political family.
The two get married without the consent of their parents not knowing that the hasty decision will turn their lives upside down.
The promo of the play was just released showing Shah in a meeting with the man of her dreams.
Word has it that Shah is determined to bring back in fashion the Patiala shalwars and short kameez, as throughout the photo-shoot she has been sporting them with a cute nose ring, giving her a radiant look.
Although it's good to see our favorite star shinning on small screen again, she really is no stranger to the rotay-dhotay roles.
Directed by Ali Faizan (of Choti fame), and written by Wasiq Ali, the play also stars the Hum TV favorite Junaid Khan. This is Khan's second play with Geo after doing Rasam in 2014.
The play is set to air after Eid on July 23rd. Take a look at some behind the scene pictures of Duaa.
---