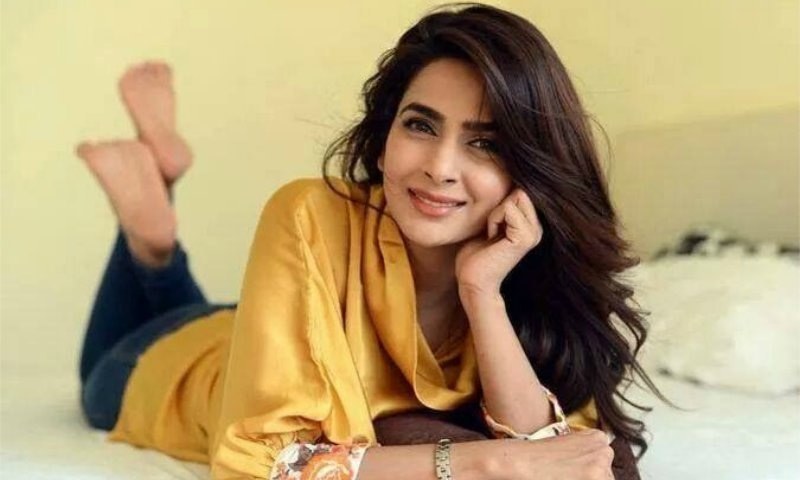 "I thoroughly enjoyed playing the different character," she says.

Popular political satire show 'Hum Sab Umeed Say Hain' was hosted by actress Saba Qamar who became an icon for her deadpan delivery.
After years of drama, the multifaceted Qamar returns to comedy with a hilarious role in her upcoming 'Baji Rao Mastani on Geo'.
Speaking exclusively to HIP, she revealed that she will be seen essaying the role of a senior police official, a SHE named Baji Rao Mastani.
Also read: Saba Qamar and Adeel Chaudhry pair up for upcoming drama
Excited about the Dr Younis Butt famous for his comic plays like 'Family Front' and 'Hum Sub Umeed Say Hain' Qamar disclosed that it's going to be a comedic but not a situational comedy.
Also read: 10 gorgeous stars who could play Reham in 'Kaptaan'
The actress further elaborated that the lighthearted play revolves around social issues in our society and every episode will deliver a a strong message to the audiences.
The play has a very amusing tagline:
Mazloomon ke liye baji, zaalimon ke liye rao, waise mai badi mastaani.
It has already been on the floors as 15 of its episodes are already shot. However, one question that kept disturbing us was that will Qamar be only seen in a boring police uniform. Fortunately no, as Qamar informed that she will be changing her getup according to the place her mujrim belongs to. So, rest assured, we can hope to see our fave star in many colorful avatars this time too.
Also starring veteran actors like Maira Khan, Nayyar Ejaz and Abid Kashmiri, 'Baji Rao Mastani' will commence from the first day of Eid and will be aired on Geo TV.