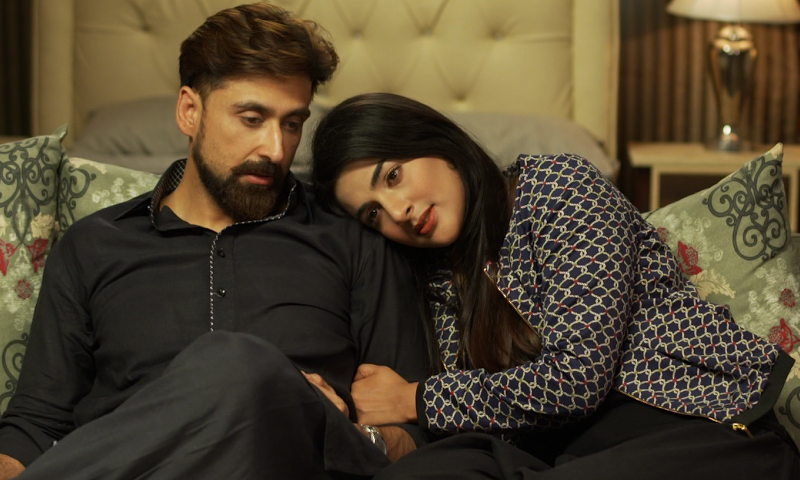 Remember the time when you and your best friend had a crush on the same guy - the situation become a little more difficult when you have to chose between your love and friend.
If you have ever encountered such a situation then you may relate to Geo's upcoming play 'Ishqa Waay' which is also a love triangle between best friends.
Starring the Piya Mann Bhaye couple Rabab Hashim and Sami Khan, the play is a twisted tale of love, jealousy, and envy between friends and family pressures. The drama also stars newbie Sonia Mishal in the lead role.
It's a story of two best friends Amal (Sonia Mishal) and Safina (Rabab Hashim) and their love for Haim (Sami Khan).
Amal is engaged to Haim and while their family is busy in their wedding preparation the guy all of a sudden develops feelings for his fiance's best friend Safina.
Khan is undoubtedly one of the finest actors of our television industry and has charmed us in several blockbuster performances. The guy is back again as a romantic lover which is his forte – and we believe this time too he will win our hearts with his spell binding act.
So far we are loving his new look in Ishqa Waay as he looks incredibly handsome in long beard and light brown hair.
On the other hand Hashim has an image of an innocent girl and we have seen her in several emotional plays and her character in Ishqa Waay is unfortunately no different than her previous roles. The girl certainly has potential, but we expect her to break the stereotype image and experiment with some new roles.
Directed by Ali Faizan, the play has been penned down by Myra Sajid. It also stars Zainab Ahmed, Hammad Farooqi, Qavi Khan and Ghana Tahir.
It will air every Monday and Tuesday at 9:00pm from July 27.