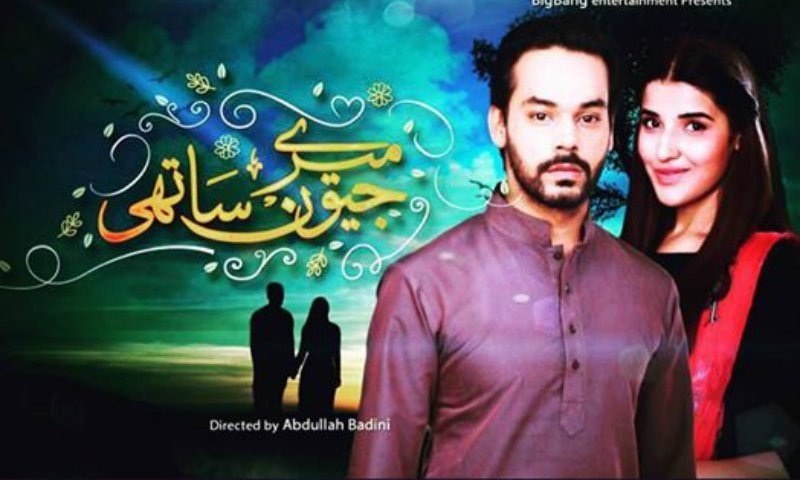 Gohar Rasheed and Hareem Farooq might be newcomers in the drama industry but they have proved their acting prowess in each one of the projects they have taken up. And this time both these up and coming stars are uniting to mesmerize the audiences in upcoming drama 'mere Jeevan Saathi'.
Speaking exclusively to HIP on telephone, the humble star GOhar Rasheed spilled the bean about his forthcoming project revealing that he will be sharing the screen space with some popular stars along the likes of Saba Hameed, Waseem Abbas and Seemi Pasha.
Discussing his character, the Seedling star goes on to share that this time around, audiences will get to see him in a different light as he is going to essay an orphan.
Shedding some light on the plot of 'Mere Jeevan Saathi', Rasheed shared that the emotional drama will chornicle the tale of an orphan whose loving mamun decides to adopt him and loves him unconditionally. However, the orphan being a khuddar aadmi feels like he is completely indebted to his uncle for all his favours.
"My character feels like an outsider, somebody who is not a part of the family."
Rasheed further disclosed that the drama is going to be a love triangle as his uncle has two daughters played by Hareem Farooq and newcomer Alizhay Rasool. The former plays a piious woman while the latter will be seen in a negative dispostion. As expected, Rasheed's character is attracted towards Hareem's while Rasool loathes his presence in her house.
With another interesting project 'Tum Rahey Na Tum' in his bucket in which he stars opposite Imran Abbas, Sana Javed and Sania Saeed, the actor sounds quite enthusiastic about his upcoming venture and being his ardent fans, we are equally excited too.