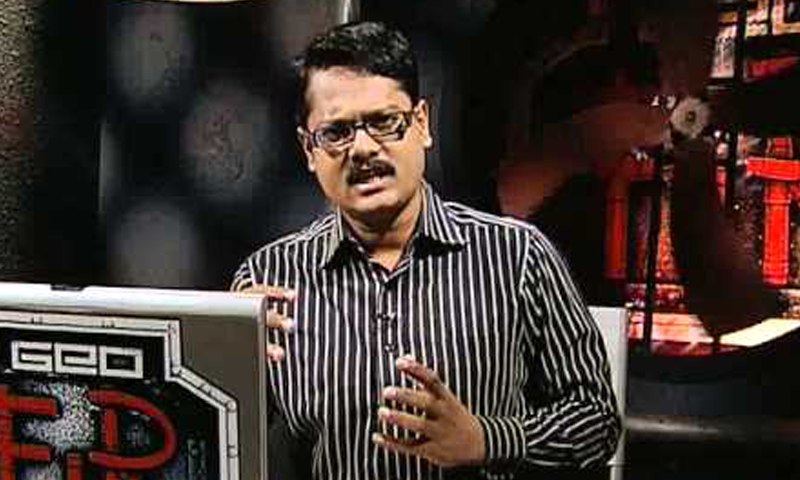 Unidentified persons snatched his mobile phone and a licensed weapon before dumping him in Manghopir

Geo News Karachi Bureau Chief Fahim Siddiqui, was briefly kidnapped and tortured by men in police uniforms and plain clothes in Karachi on Saturday, reported The News.
The host of Geo's famous popular show FIR had left his home in a car when he was hailed by police mobile near Sakhi Hassan Chowrangi, where he was pulled out of his SUV and beaten.
According to Siddiqui, two of the cops were in civilian dress, while others were in uniforms and appeared to be fresh recruits.
The kidnappers dumped him in Manghopir near Hub Dam.
An FIR against the unidentified kidnappers has already been lodged and IG Sindh Ghulam Haider Jamali has assured Geo News that the investigations have been conducted to arrest the culprits.
The Journalists community has demanded an immediate action to arrest those involved in the kidnapping. Pakistan Federal Union of Journalists (PFUJ) president Afzal Butt has given the Sindh government a 12-hour deadline to find the culprits and bring them to justice.